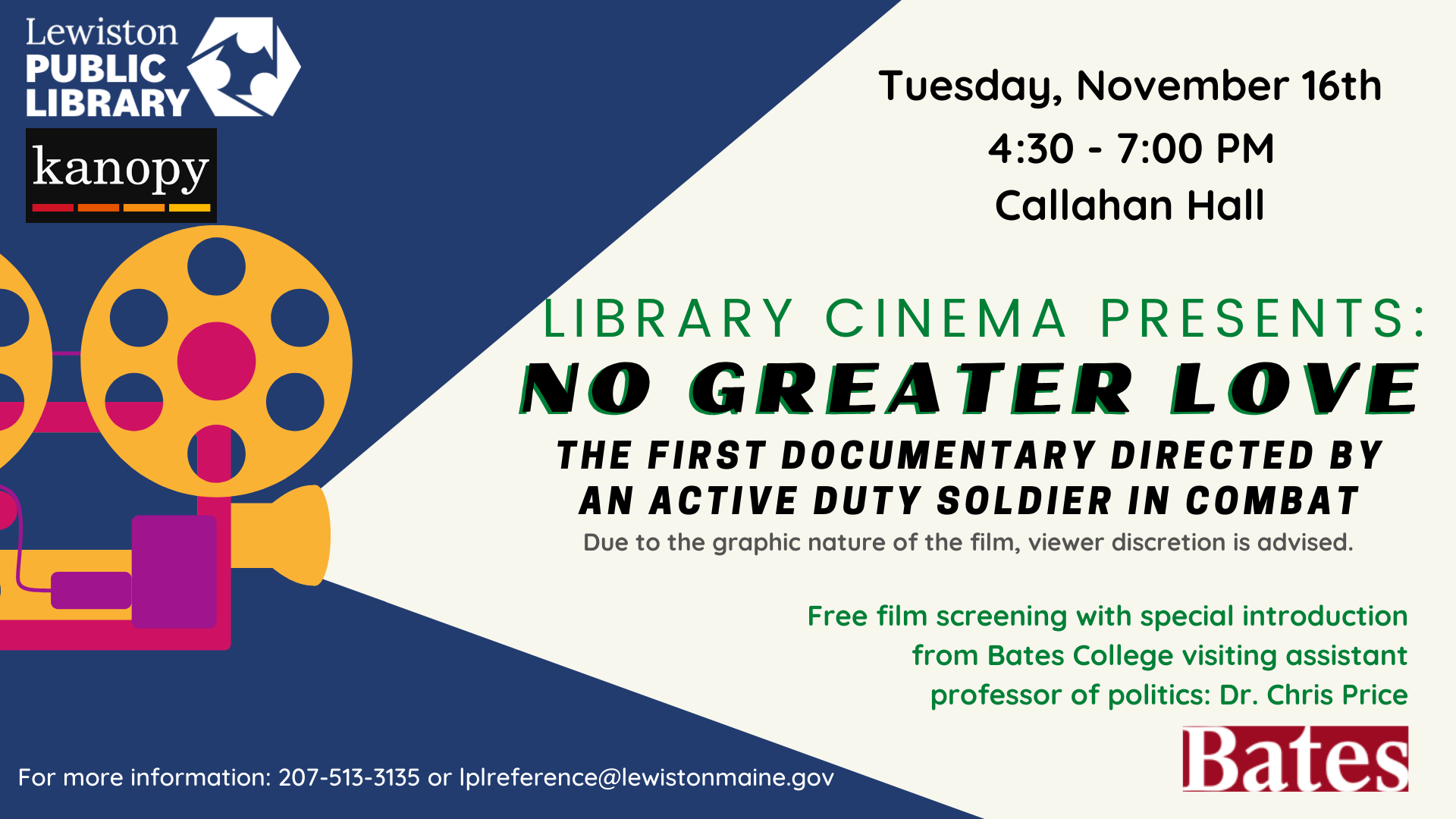 Library Cinema Presents: No Greater Love (2015)
The Lewiston Public Library will provide a free screening of the documentary film No Greater Love (2015) on Tuesday, November 16th. The screening will begin with a meaningful introduction from Bates College visiting assistant professor of politics, Dr. Chris Price.
Free. Viewer discretion is advised.
513-3135; www.LPLonline.org