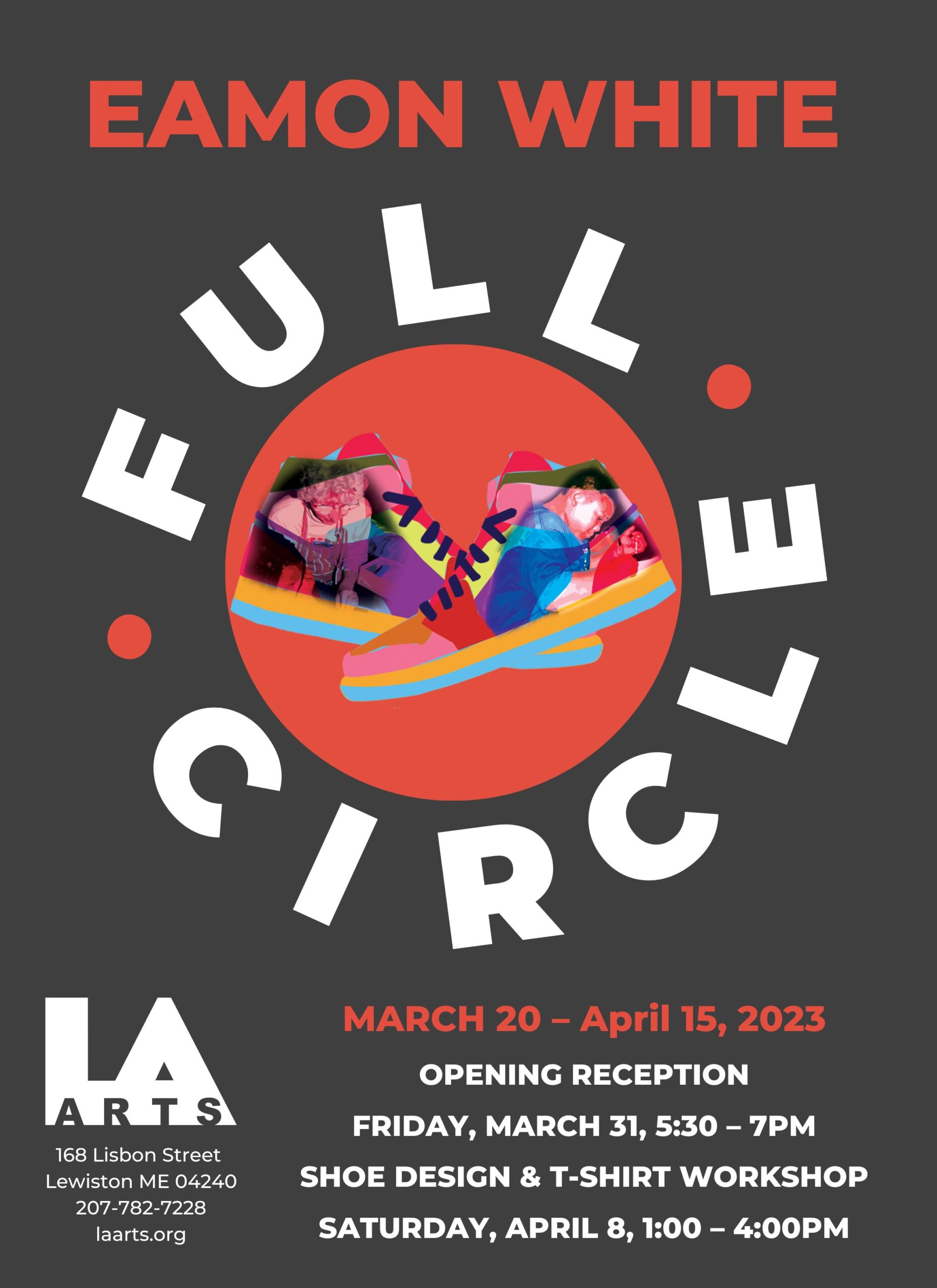 The Full Circle Art Exhibit is about the cycle of knowledge and how the student can become the teacher. The show takes the viewer through my personal cycle of first becoming an artist through my teachers, and then how I eventually became the teacher sharing my passion for creating art. The show takes you through the journey of my beginnings as an artist, from my early high school work, all the way to present day digital poster and shoe customization projects. It also gives you a glimpse into my family influencers who were my father and grandmother. You will see my teaching style and what I taught to my students at a local high school. 
The show starts out with my father and my grandmother who were my biggest influencers, to encourage me toward an artistic path. My father and I would spend time on the weekends drawing together. He would draw Power Ranger figures for me to color, trace over, and bring to school . I would then brag about what I had drawn.
In this show, the last painting of my dad's work ends with a painting of the lake house where my maternal grandmother and grandfather lived. I spent a lot of time there as a child and painted a variety of pictures. Both my grandmother and grandfather were creatives. My grandmother would share and teach my twin sister what she was learning in her art classes and my grandfather would teach us how to carve little wooden bird Christmas ornaments.
Grammie was an accomplished watercolor artist, making primarily landscapes and also making Christmas gifts every year for family and friends.
Every time we visited, she would pull out her art kit on the kitchen table and teach us a new skill, from how to make a wash from watercolors to a pen and ink drawing.
The show breaks off into my work and the journey of learning different techniques and using different mediums in high school, to honing in on what I want to be as a professional artist. My creations show my two greatest passions combined: art and athletics. Most of my art combines sports and visual arts. I have been blessed to be able to create art for professional athletes as well as major sports teams.
The circle closes with my work of sharing my passion with student artists. Together we have created custom athletic shoes and learned about marketing the end product.
I hope you will enjoy the show and take away that we all have something to learn and to share.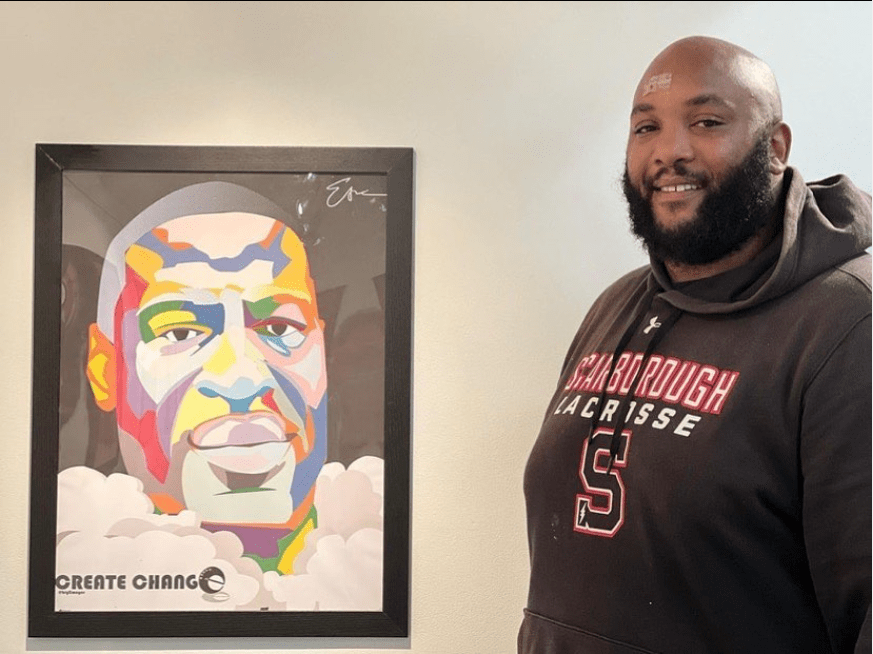 Eamon White is a graphic designer and painter based in Portland, Me. He studied New Media and Studio Art at the University of Maine and finished with a digital design degree from Merrimack College in North Andover, MA. Eamon's work revolves around social issues, creating a space for dialogue within his work through the use of vibrant colors and style that combines pop art, graffiti and aspects of cubism. The geometric shapes present in some of White's work serves as a way to shift perspective but also provide a sense of unification with the underlying message that "we are all a team and that everyone has a role to play."
Located at 168 Lisbon Street in Lewiston, the LA Arts Gallery presents six exhibitions throughout the year that reflect and honor the Twin Cities community. Exhibiting artists generally have ties to LA or to Maine. 
With each show, LA Arts aims to bring individuals and groups together to strengthen our community through shared experiences and deeper cultural understanding.
TUESDAY – THURSDAY
9:30AM – 2:30PM
FRIDAY & SATURDAY
12 – 6PM
& by appointment:
contact@laarts.org
If you're interested in volunteering at the Gallery or want to learn more about the space and upcoming exhibitions, please send us a message using the form below.
Inquire about the Gallery