Past Exhibitions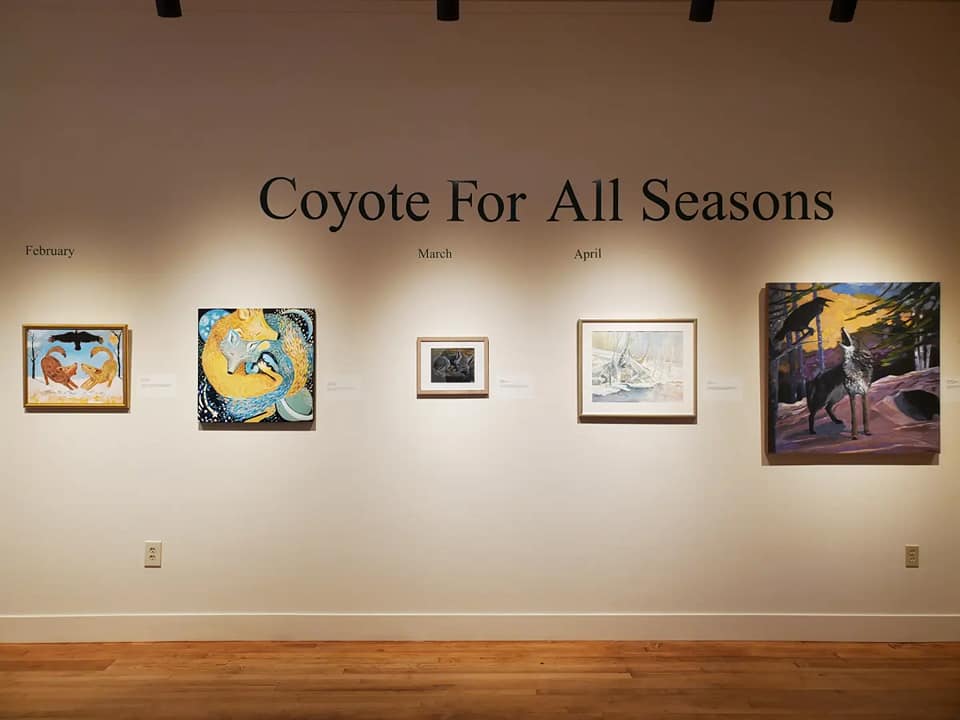 Coyote For All Seasons
Come follow Coyote throughout the year, discovering the many aspects of their lives that are hidden from human view.
Each month of the Coyote's Life is portrayed through the creative works of renowned Maine artists.
Each artist has expressed Coyote in their own unique way, confirming for us that we all percieve them from our point of view.
The artist then makes use of their medium…and the diversity is intoxicating.
And what is so special about this diversity, is that it expresses once again that each Coyote is unique and expresses their unique presence in the world.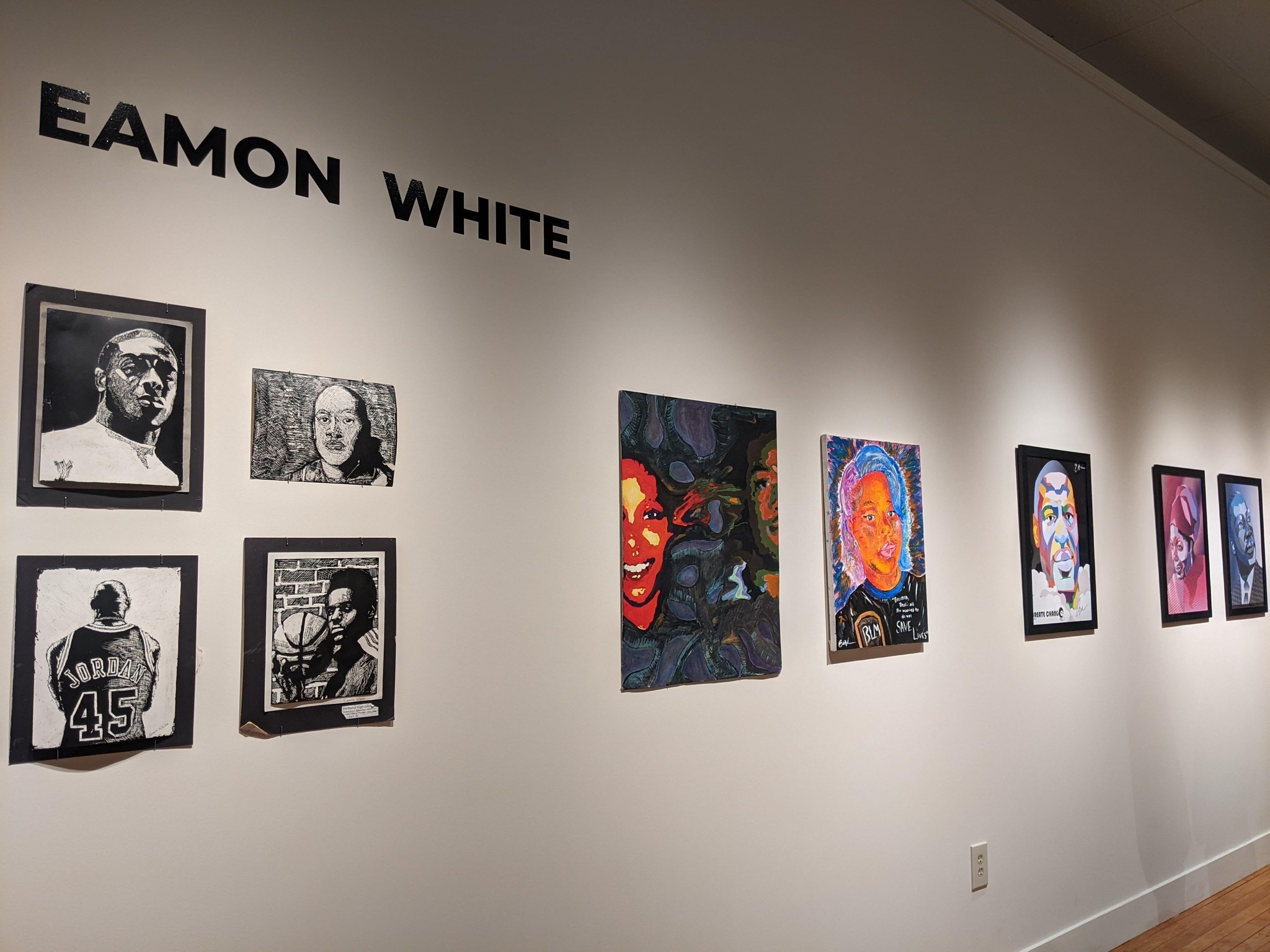 The Full Circle Art Exhibit is about the cycle of knowledge and how the student can become the teacher. The show takes the viewer through my personal cycle of first becoming an artist through my teachers, and then how I eventually became the teacher sharing my passion for creating art. The show takes you through the journey of my beginnings as an artist, from my early high school work, all the way to present day digital poster and shoe customization projects. It also gives you a glimpse into my family influencers who were my father and grandmother. You will see my teaching style and what I taught to my students at a local high school.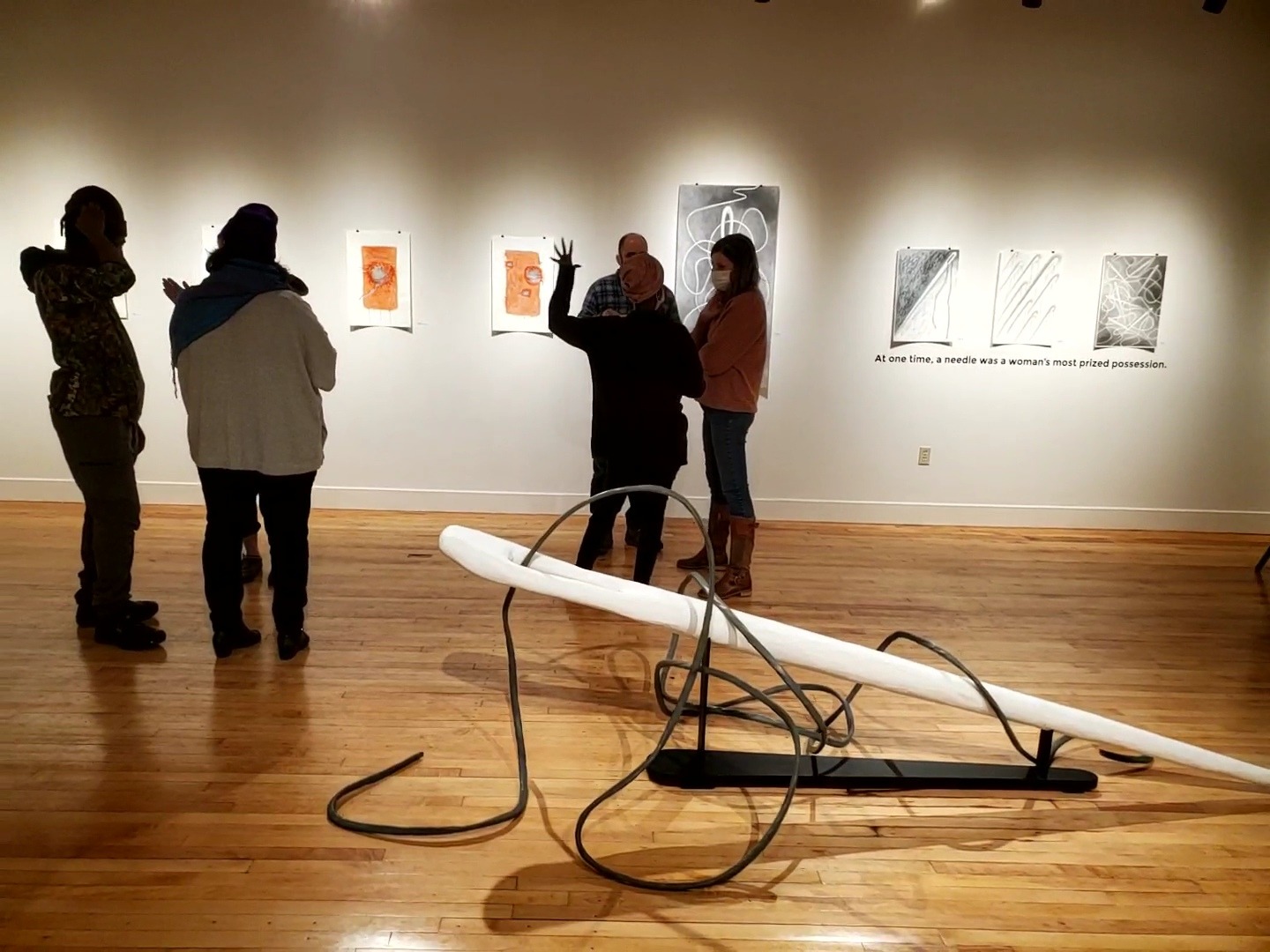 Waste was not a word or concept my childhood family could conceive of. My Ukrainian immigrant parents fixed, repaired and mended. It was a time when frugality was King and necessity was Queen. A time before credit cards, a time when less was less and that was OK. Consumerism was not yet eating away at the very core of our souls.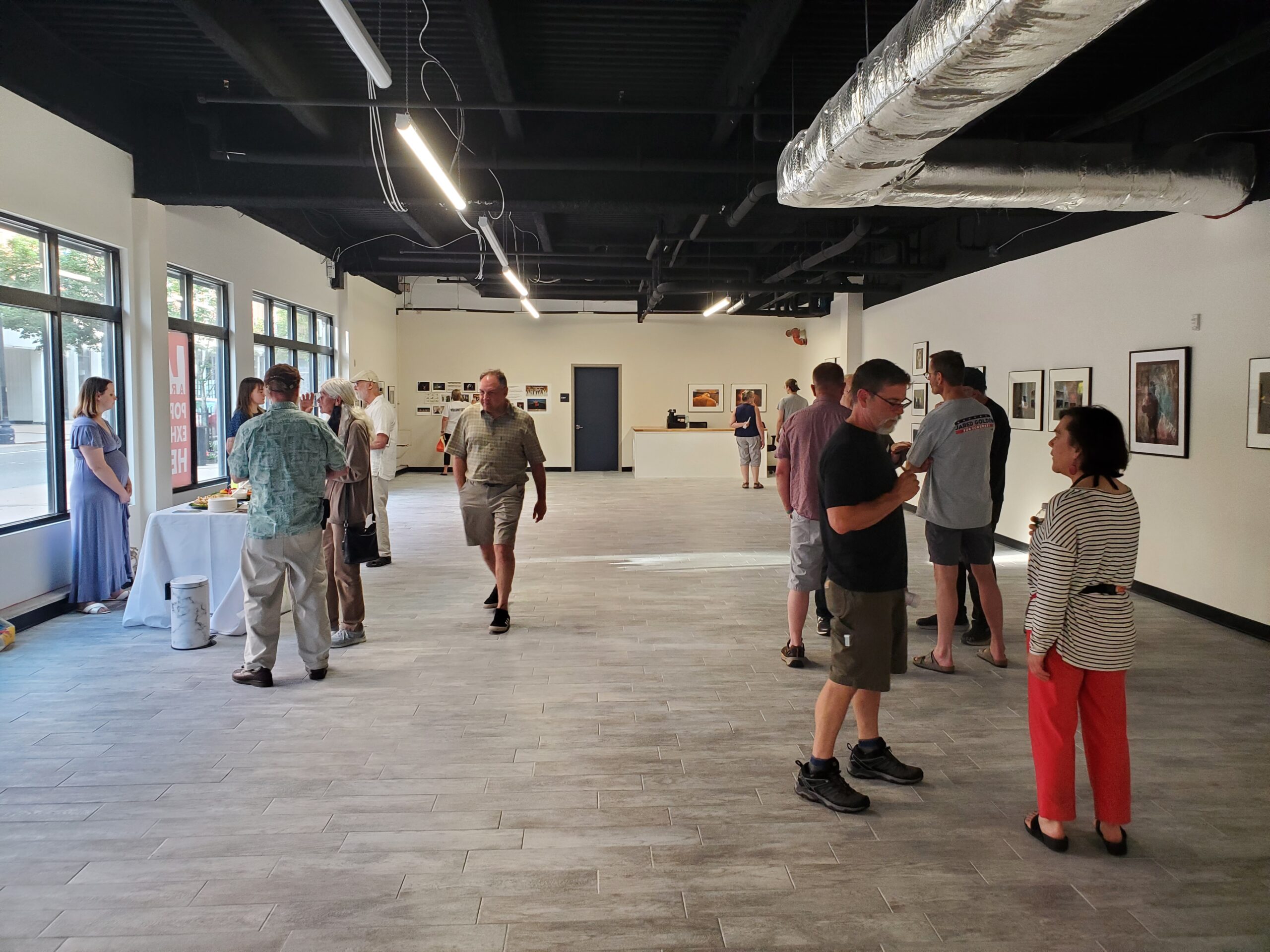 Inside the Bates Dance Festival: Images From the Studio and Stage by Photographer Arthur Fink
A ten year retrospective featuring over 40 images of dancers at work and play at one of America's most beloved annual dance gatherings. A behind the scenes view through the eyes of a gifted photographer.
Arthur's artistic expression was his multi-faceted, soulful curiosity and reverence for all of life, most especially for dance photography. Through his 10 years as the Bates Dance Festival photographer, he captured spectacular and everyday moments, all of which show the life of a dancer and the rhythm of this essential festival.
Arthur passed on April 21, 2021 and leaves a legacy of inspiration and passion for dance.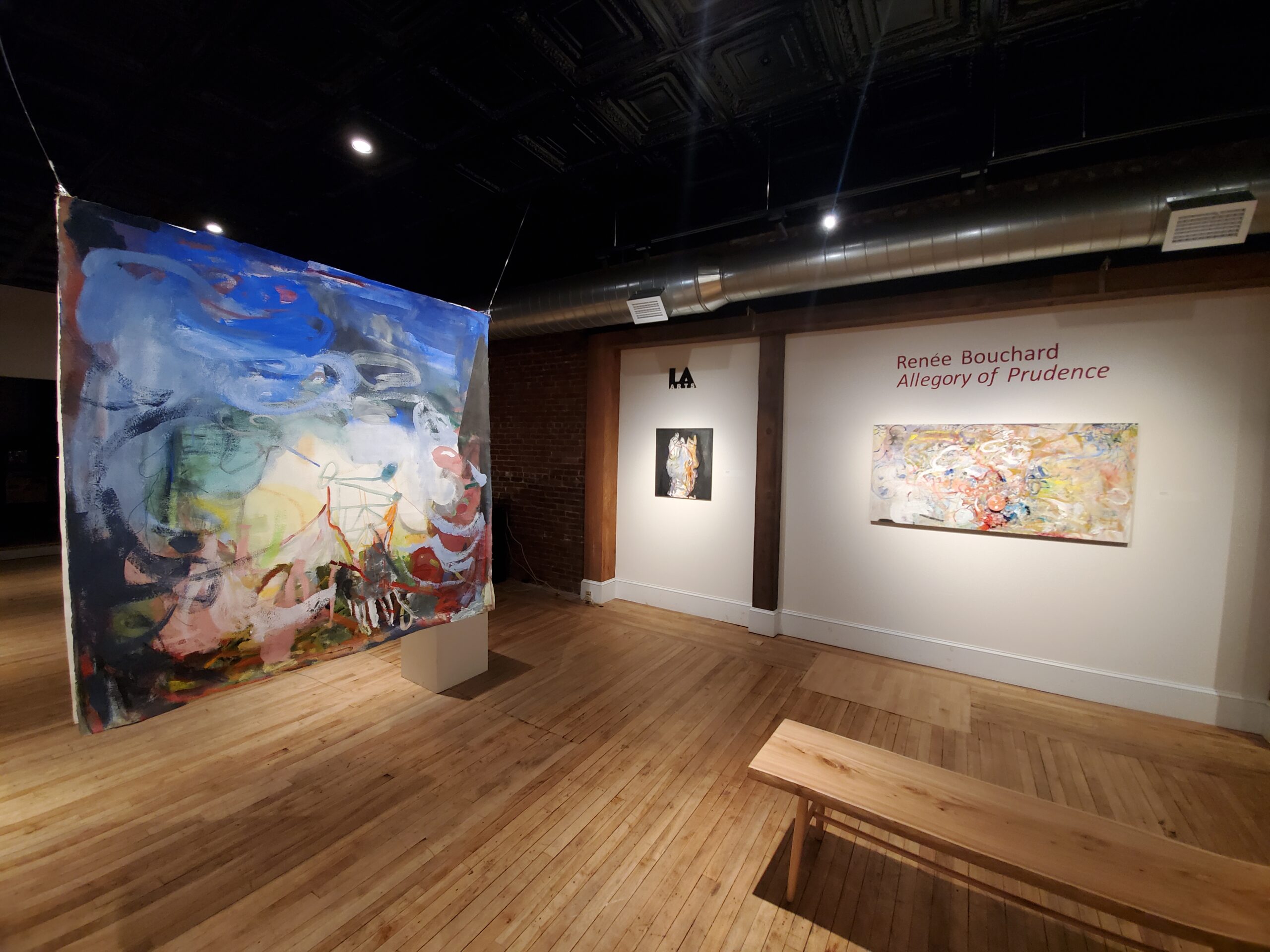 Renee Bouchard: Allegory of Prudence
The exhibition title Allegory of Prudence, is a reference to the painting of the same name by the Venetian Renaissance painter, Titian, in which the Latin inscription ex praete/rito / praesens prvden/ter agit / ni fvtvrv/actione de/tvrpet, written above
the figures in the painting, can be translated as, "from the past / the present acts prudently / lest it spoil
future action."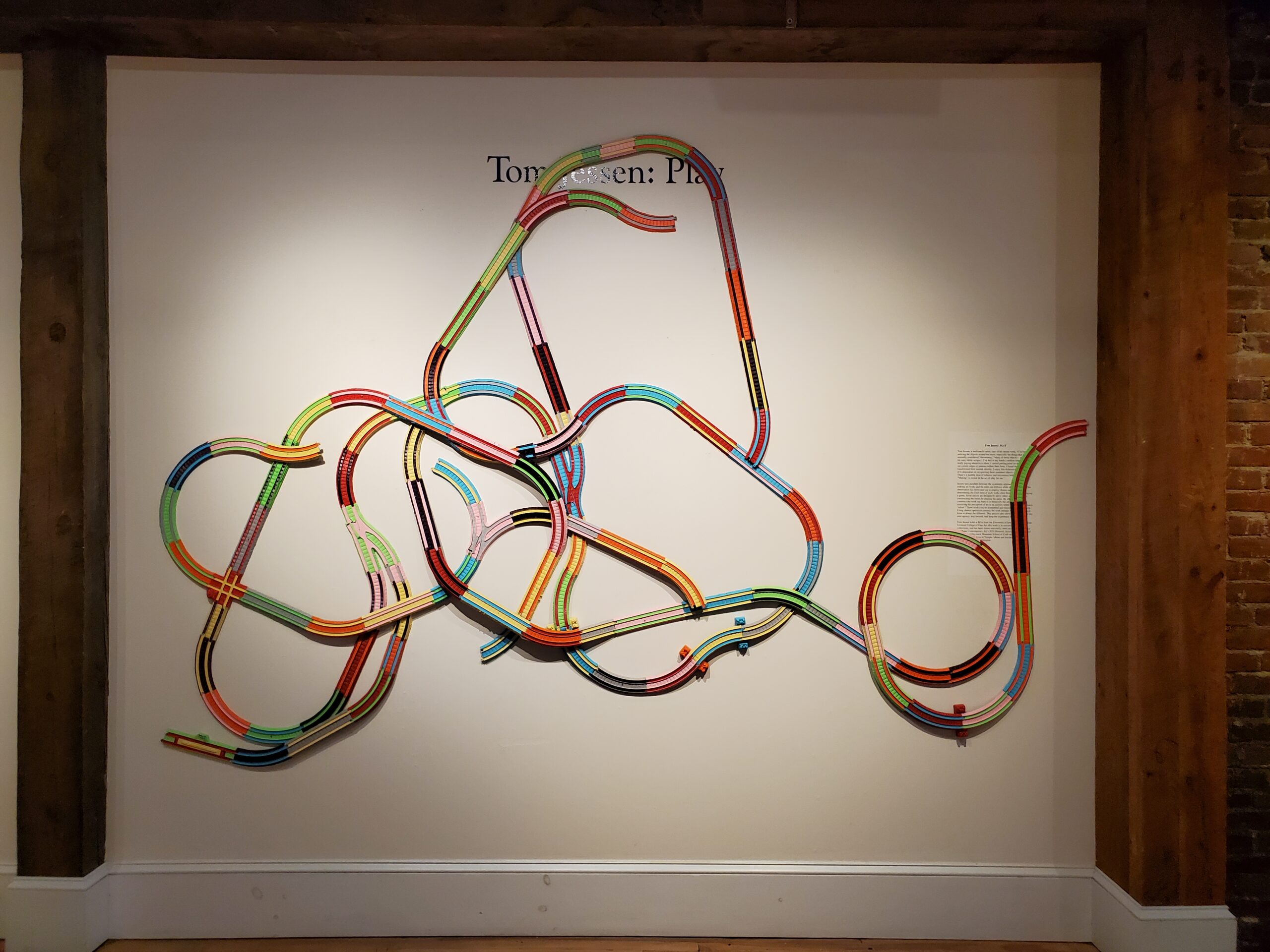 Tom Jessen: Play
Tom Jessen, a multimedia artist, says of his recent work, "I've been noticing the objects around me more, especially the things that are normally considered "throwaway." Many of these objects— milk jugs, tin cans, fabric scraps— I've had in my hands a million times without really paying attention to them. I started putting paint on them, bringing out certain edges or patterns within their form. I found that in doing so it transformed their normal identity. I enjoy this alchemical process, much of it dependent on recognizing these mundane objects out of context. There's a healthy dose of whimsy and irreverence behind this gesture. "Making" is rooted in the act of play for me."