Our mission is to engage and inspire a vibrant community through arts and culture.
As the arts agency for the cities of Lewiston and Auburn, LA Arts champions the essential role the arts play in shaping an economically robust, socially integrated, and forward-looking community.
We work with governments, businesses, schools, and local arts and cultural organizations to create opportunities for community members across generations to experience, learn, and participate in the arts.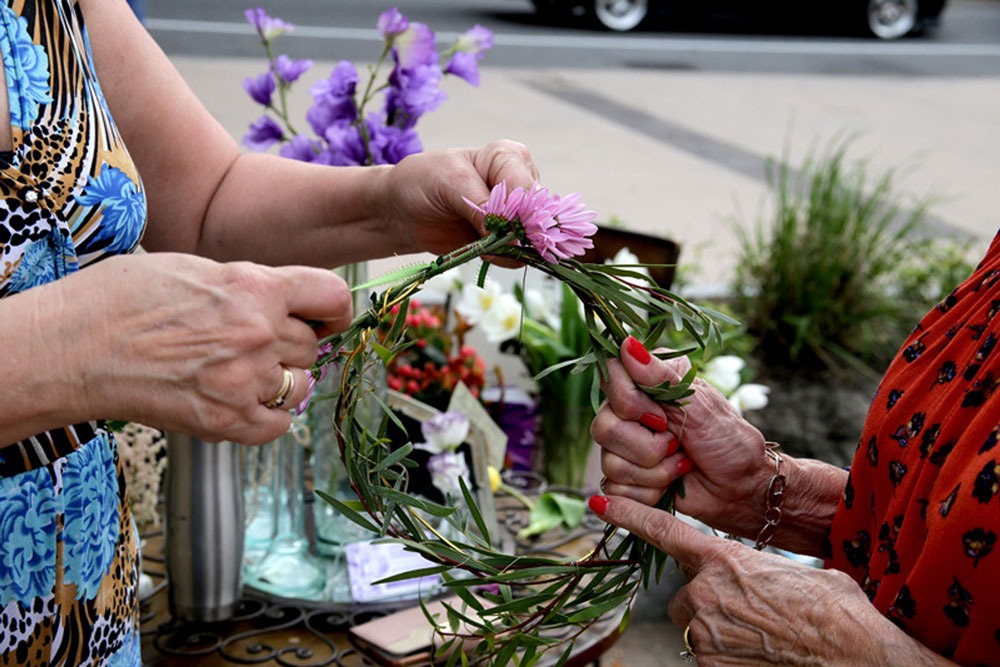 LA Arts began in 1973 as LPL Plus, a program established by the trustees of the Lewiston Public Library to fill gaps in the region's arts and cultural offerings. The Auburn Public Library soon joined, forming LPL Plus APL.
In the early years, volunteers and library staff presented an impressive series of arts and humanities programs including concerts, foreign films, art lectures and public policy discussions. Gradually, the organization developed programs to bring artists into the schools in the two cities.
In 1988 the renamed LA Arts was designated by the two city governments as the local arts agency of the Twin Cities. As the number of arts and cultural venues in LA has grown over time, LA Arts has shifted focus to supporting our arts and cultural partners in the region and presenting the arts of local artists, makers and performers in the LA Arts Gallery, the Downstage, and in our community. LA Arts aims to increase opportunities for all Lewiston and Auburn residents to make and experience the arts. We are especially committed to providing artistic opportunities for community members with limited access to the arts.
As an organization, LA Arts commits itself to values-driven decisionmaking. We understand this to mean intentionally defining our values as an organization, and making decisions about our priorities and activities based on how closely they align with these values.
We acknowledge how easy it is to allow a sense of urgency, our own limited capacity, and the specific skill sets of our individual members to guide our work, and commit ourselves to pushing back against these tendencies. We acknowledge that we will err in these attempts, and commit ourselves to ongoing, intentional, and lovingly critical self-evaluation as we strive to improve.
Our guiding values are as follows:
We exist in community, work for community, and are responsible to our community.
We affirm our love and respect for the community of Lewiston Auburn.
We commit ourselves to intentional listening and community responsiveness.
We acknowledge the arts can be a vehicle for gentrification, and commit to examining our work through an anti-classist, anti-gentrification lens.
We celebrate the arts as a means of building community and expressing community identity.
Diversity, equity, inclusion, and anti-racism.
We acknowledge the historical whiteness of LA Arts as an institution.
We recognize that we do not currently reflect the diversity of our community.
We commit ourselves to actively diversifying our board and staff.
We commit ourselves to creating an organizational culture that rejects white supremacy and creates a space of equity and inclusion.
The arts are transformative, and the arts are for everyone to experience and create.
We uphold the arts as a vehicle for social change, a conduit to joy, and a means of self-expression.

We believe the arts are a springboard for learning, dialogue, and personal development.

We celebrate everyone's artistic nature and commit to creating opportunities for all in our community to create, learn, and experience the arts.
We define the arts, art-making, and artist expansively.
We celebrate all who engage in creative self-expression as artists.
We dedicate ourselves to supporting artists of all kinds in our community.
We commit to challenging our own biases about what constitutes art.
James L. Moody, Jr. Family Professor of Performing Arts (emeritus)
Bates College
Director, Harward Center for Community Partnerships
Bates College
Owner
Kimball Street Studios

Marketing Manager
Berman & Simmons
Principal
Harriman Associates
Curator, Bates Museum of Art

Olin Arts Center
Bates College
Director of Education | Educational Support Program Coordinator
Healthy Homeworks | New Beginnings
Sheri Withers –  Hollenbeck
Director of Engagement 
Auburn Public Library
Former LA Arts Office and Communications Manager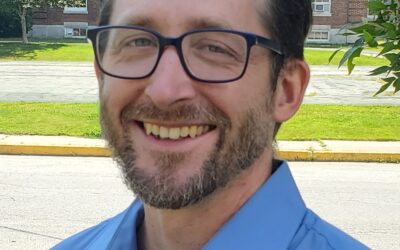 FOR IMMEDIATE RELEASE Lewiston, Maine, August 1, 2022 - The Board of Directors of LA Arts is pleased to announce that Gerald Walsh has been selected as its new Arts Agency Manager.  Walsh, a visual artist, received his MFA from the Vermont College of Fine Arts and has...
read more