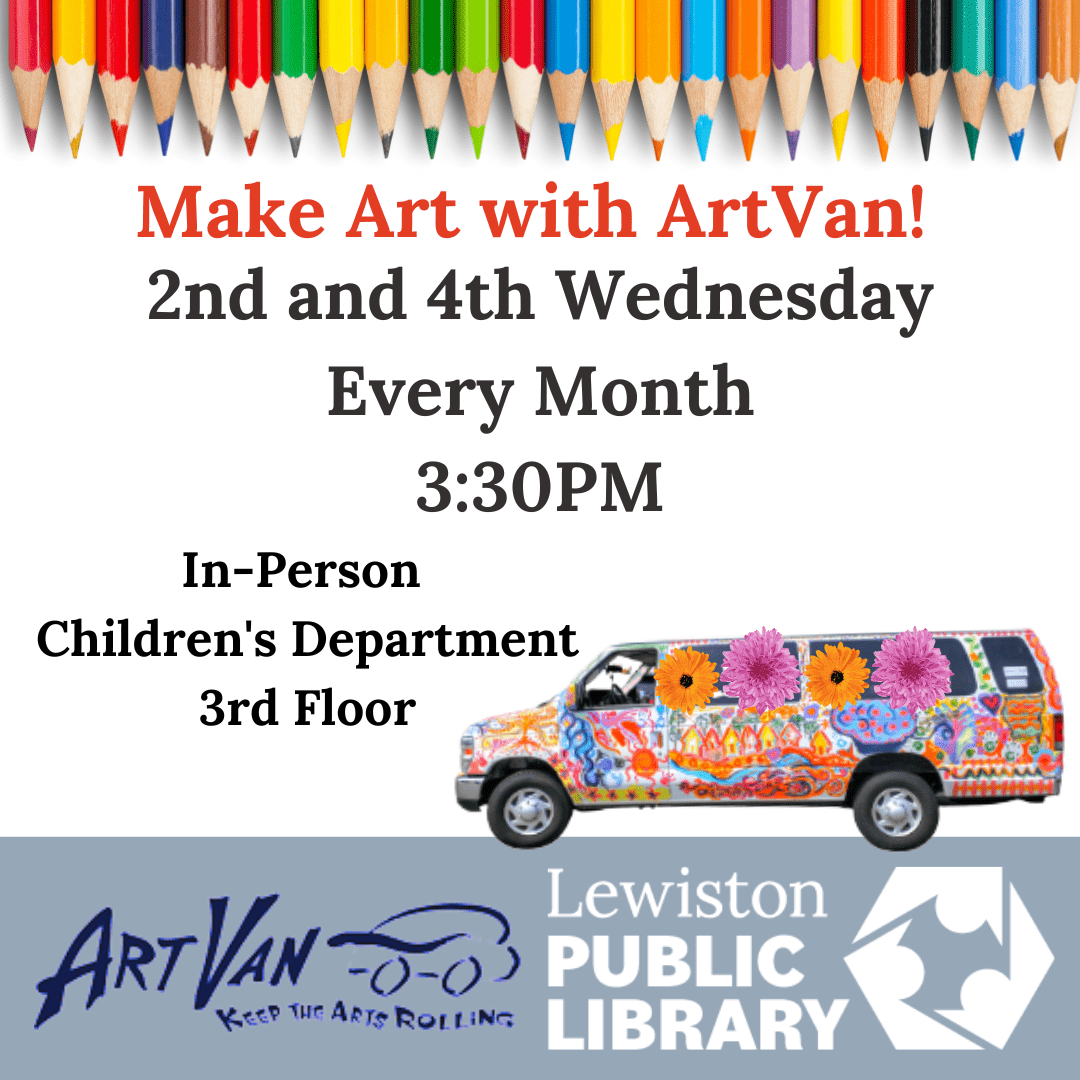 MAKE ART WITH ARTVAN!
The Lewiston Public Library, in partnership with ArtVan, will be offering art programs in the Children's Department on the 2nd and 4th Wednesday every month starting September 13th through December 27th from 3:30pm – 4:30pm.
ArtVan will be providing hands-on creative art program in the Children's Department of the Lewiston Public Library for children ages 5-14 (ages 5-8 must be accompanied by an adult) for self-expression, personal growth, and fun.
Make Art with ArtVan is free, open to the public, and no registration is required. All art supplies will be provided.
The Lewiston Public Library is located downtown at 200 Lisbon Street at the corner of Pine Street.
More information on ArtVan programs is available by contacting the Lewiston Public Library at 513-3133 or LPLKids@lewistonmaine.gov.