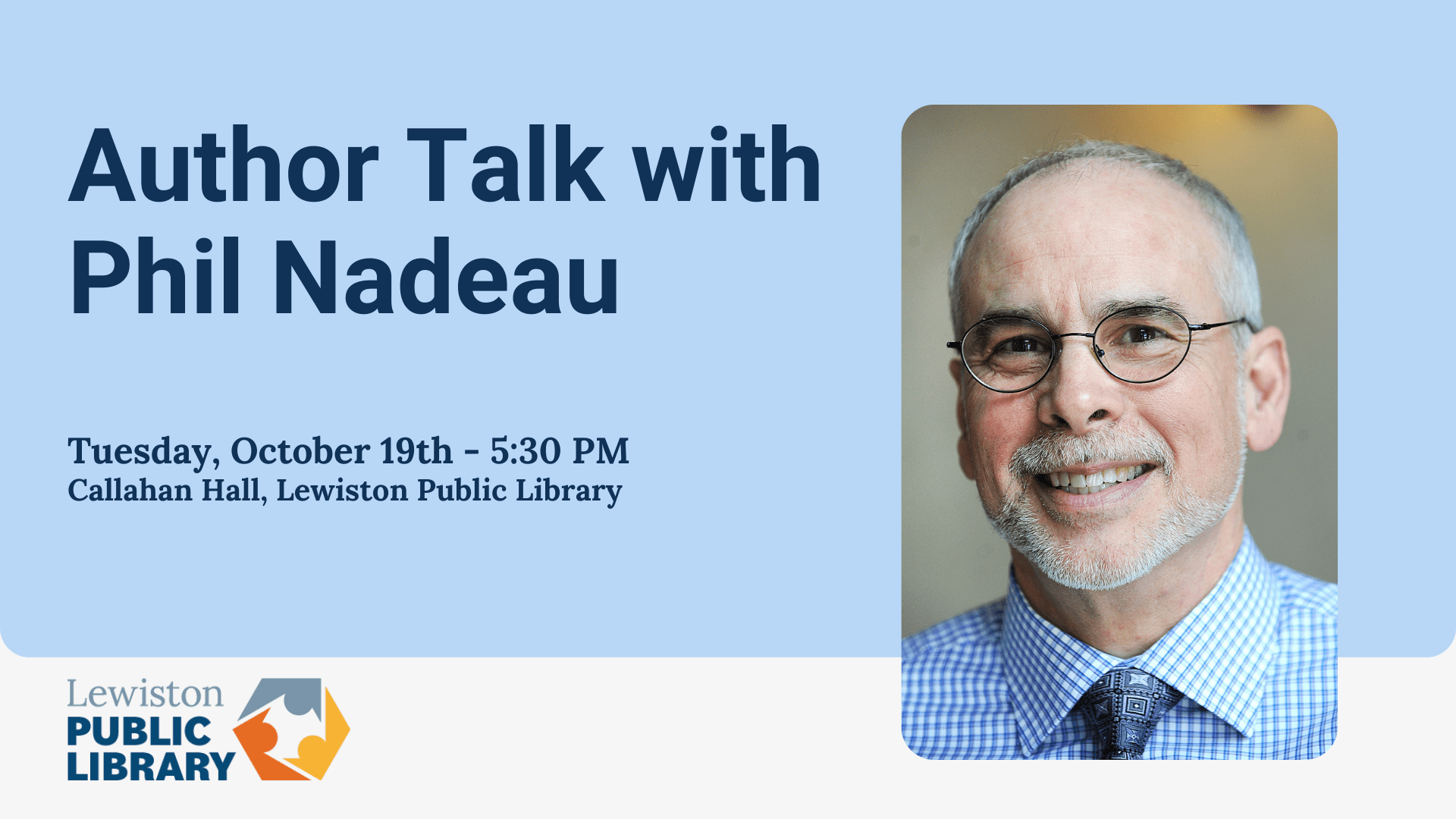 Author Talk with Phil Nadeau
Lewiston native and former Lewiston Deputy City Administrator Phil Nadeau will speak about and read from his new book, The Unlikeliness of it All – Part 1, a narrative history of Lewiston.
Free. Copies of the new book will be available for sale at the event and a book signing will follow the talk.
513-3135; www.LPLonline.org