You've heard the saying "go big or go home," and that's exactly what L/A Arts is doing! For the inaugural year of Ice Fest Lewiston Auburn, L/A Arts has partnered with DaVinci's Eatery, Roopers and J Dostie Jewelers to present their most ambitious event to date. A three day extravaganza of frosty beverages, larger than life ice sculptures, delicious hors d'oeuvres, and live music, that will be capped off with a free, family day. This over the top event boasts three ice bars featuring Gritty's and Baxter Brewing beer, Central Distributor's national launch of the new brand of "Sequin Wines" and Pinnacle Vodka Maritini's. Additional features include over a dozen ice sculptures, live ice sculpture demos, 26 partnering restaurants, fire dancers, live jazz and a bumpin' DJ all for just a $10 admission ticket.

Ice Fest Lewiston Auburn will take place the weekend of February 22 and run through the 24th. The evenings of the 22nd and 23rd are 21+ events (ID required at the door) beginning at 5PM and continuing until 9PM. Sunday, February 24th is a free family day, beginning at 11am and finishing at 2PM. Ice Fest Lewiston Auburn will take place in Fountain Park, Bates Mill Complex at 150 Mill St (behind DaVinci's). Tickets can be purchased at L/A Arts office at 221 Lisbon St, through their box office at 782-7228 or online at www.laarts.org.
Suggested parking areas for ease of patrons are in the Chestnut Street and the Lincoln Street parking structures.
February 22
Day 1
Has your seasonal affective disorder gotten to a new low? Are you feeling like winter will never end? Defeat Jack Frost and grab your warmest coat and join L/A Arts for the opening night of IceFest L/A. Friday night is sure to get the party started, with drinks flowing, delicious snacks and a DJ spinning your favorite tunes. Special perks for Friday and Saturday includes Flow on Fire, a group of artists entertaining audiences with high energy fire dancing and live ice sculpture demonstrations. Ever wondered how a person, a pick and a chainsaw can create larger than life ice sculptures, be on hand. These ice sculptures and more surprises on hand for Friday night!
February 23
Day 2
Keep the winter blues at bay with day two of IceFest Lewiston Auburn. Saturday includes the same great drinks, scrumptious treats, ice sculptures and ice sculpting demos, and Flow on Fire, fire dancing. Saturday night will also feature a very special live performance by Three Point Jazz Group. The Three Point Jazz Group performs jazz standards and originals. The nucleus of the Lewiston-Auburn based ensemble includes John Smedley on guitar and Tim Clough on double bass. IceFest L/A's event will also include Mike Hansen on drums. Since coming together in 2007 the group has performed at a broad range of engagements. These include numerous events at Bates College, wedding anniversaries, private parties, weddings, the Great Falls Balloon Festival, and fund-raisers among many others.
February 24.
Day 3- Family Day
Grab the entire clan and share in the fun with a free family day on Sunday February 24. On Family Day keep the kids cozy and warm inside the Bates Mill Atrium thanks to the generosity of Platz Associates with hot cocoa and their tummies full with cookies, brownies, donuts and other sweet treats. Outside in Fountain Park, marvel at the over a dozen ice sculptures, delight in watching talented carvers erect new ice sculptures and enjoy the physical comedy stylings of Michael Trautman.

**Please Note** PRESALE tickets are sold out for Saturday but can still be purchased at the door

[button size="small" link="http://icefestla.com/" target="_blank" ] Visit The IceFest L/A Website [/button][button size="small" link="https://www.ticketturtle.com/index.php?ticketing=laart" target="_blank" ] Buy Tickets To IceFest L/A[/button]

This wonderful event would not be possible without the support of our business sponsors and food donors. It is because of their generosity and community involvement that this event is able to take place. Please take some time to show them the same support they have shown us and help keep The Ice Festival of Lewiston/Auburn growing.

Arctic Blast Sponsors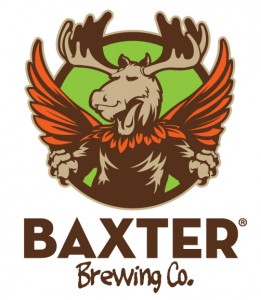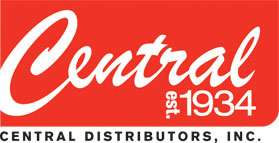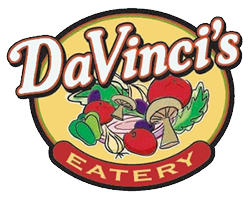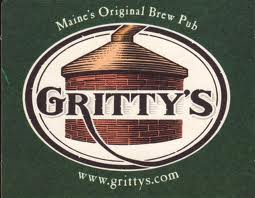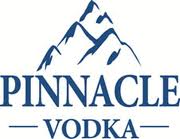 ---
Noreaster Sponsors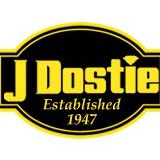 ---
Sub-Zero Sponsors

Casella
www.casella.com



L/A Magazine
www.la-mag.com



MenusInLA.com
www.menusinla.com



TD Bank
www.TD.com
---
Frozen Sponsors

The Androscoggin Chamber
www.androscoggincounty.com



Austin Associates
www.austinpa.com



Kaplan University
www.kaplanuniversity.edu/lewiston-maine.aspx



Legacy Realty
www.legacy-realty.net



Performance Foodservice (North Center)
www.performancefoodservice.com/northcenter/



State Farm
www.lisalaliberte.com
www.samfrancisagency.com
---
Chilly Sponsors
Jim's Auto Sales
www.jimsautosales.com



Rainbow Bicycle
www.rainbowbike.com
---
Participating Restaurants
Boa Thai Sushi