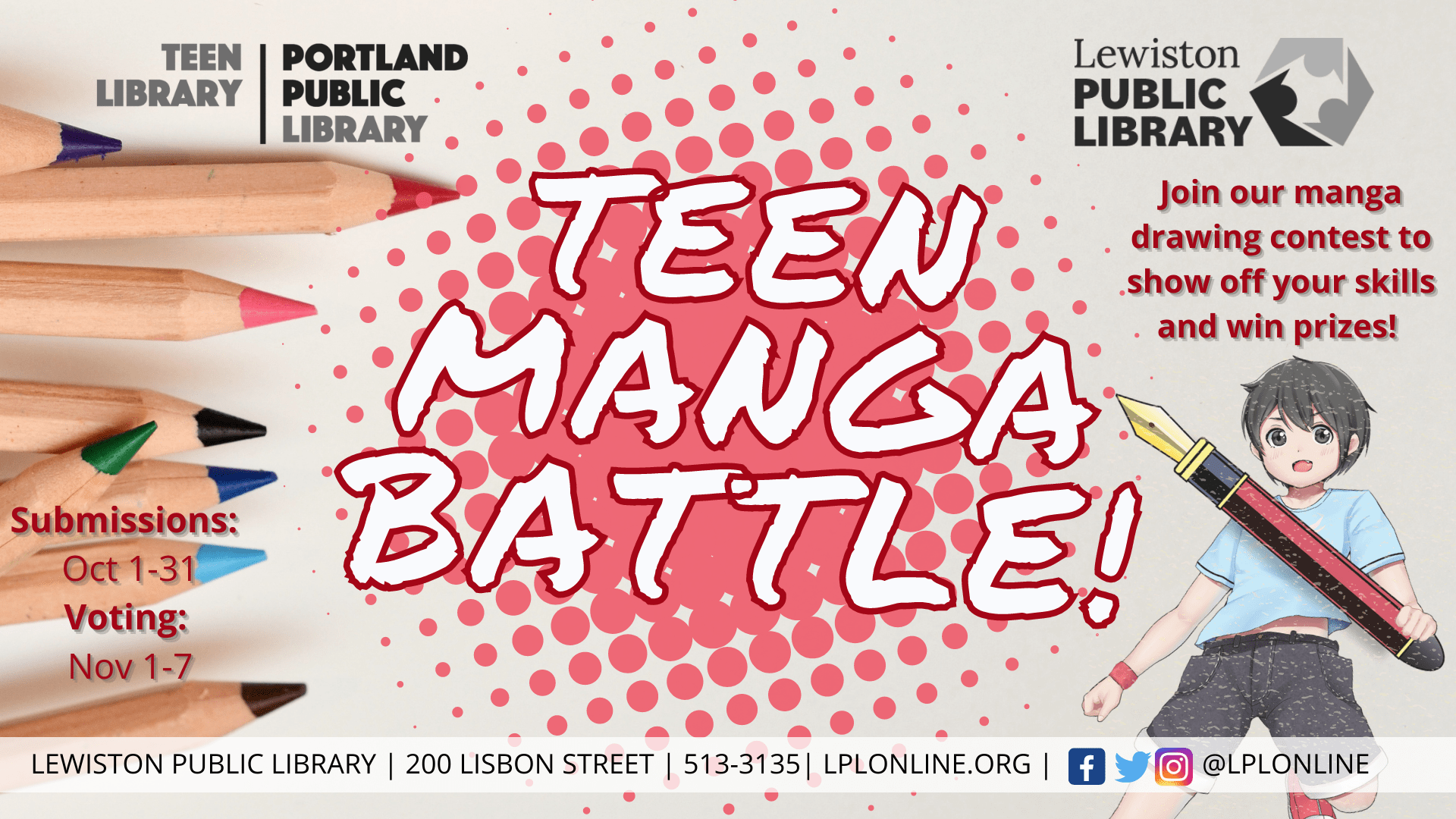 Teen Manga Battle!
Show off your skills in the Manga Battle!
Get ready to draw – LPL Teen is holding a manga drawing contest, and we want your art!
Teen artists can submit one piece of manga art to join the contest. Our two categories are original art and fan art. Submissions can be made online via google form or in-person at the Teen Desk on the 2nd floor of the library. Submissions are open October 1 through October 31, 2021. After one week of voting on Instagram and Discord, we will pick two winners. The best artist in each category will receive a pack of manga-making supplies as a prize.
513-3135; lplreference@lewistonmaine.gov; www.LPLonline.org