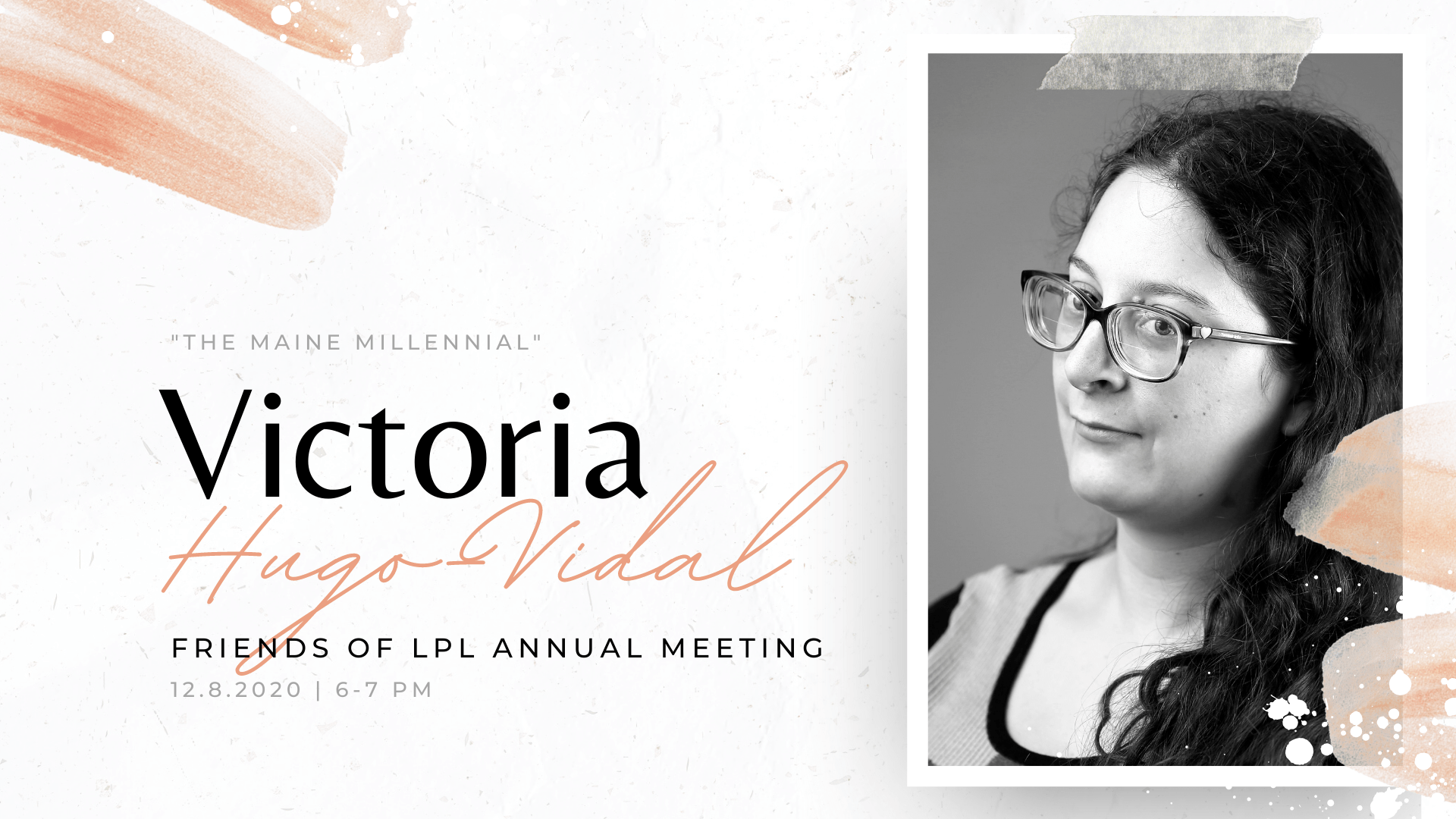 Friends of LPL Annual Meeting: Victoria Hugo-Vidal
On Tuesday, December 8th, join the Friends of the Lewiston Public Library for a talk featuring Maine Sunday Telegram columnist Victoria Hugo-Vidal. Victoria will discuss life in Maine, and her experiences in libraries and in life as a millennial. The program will take place from 6-7 PM virtually via Zoom and streamed to the Lewiston Public Library Facebook page.
Register here to attend.
Victoria Hugo-Vidal is from Buxton, Maine. She attended Catherine McAuley High School in Portland and Smith College in Massachusetts, before returning home to Maine. She has been writing "The Maine Millennial" column for the Maine Sunday Telegram since 2017.
For more information, contact the LPL Adult & Teen Services desk at 513-3135 or LPLReference@LewistonMaine.Gov.