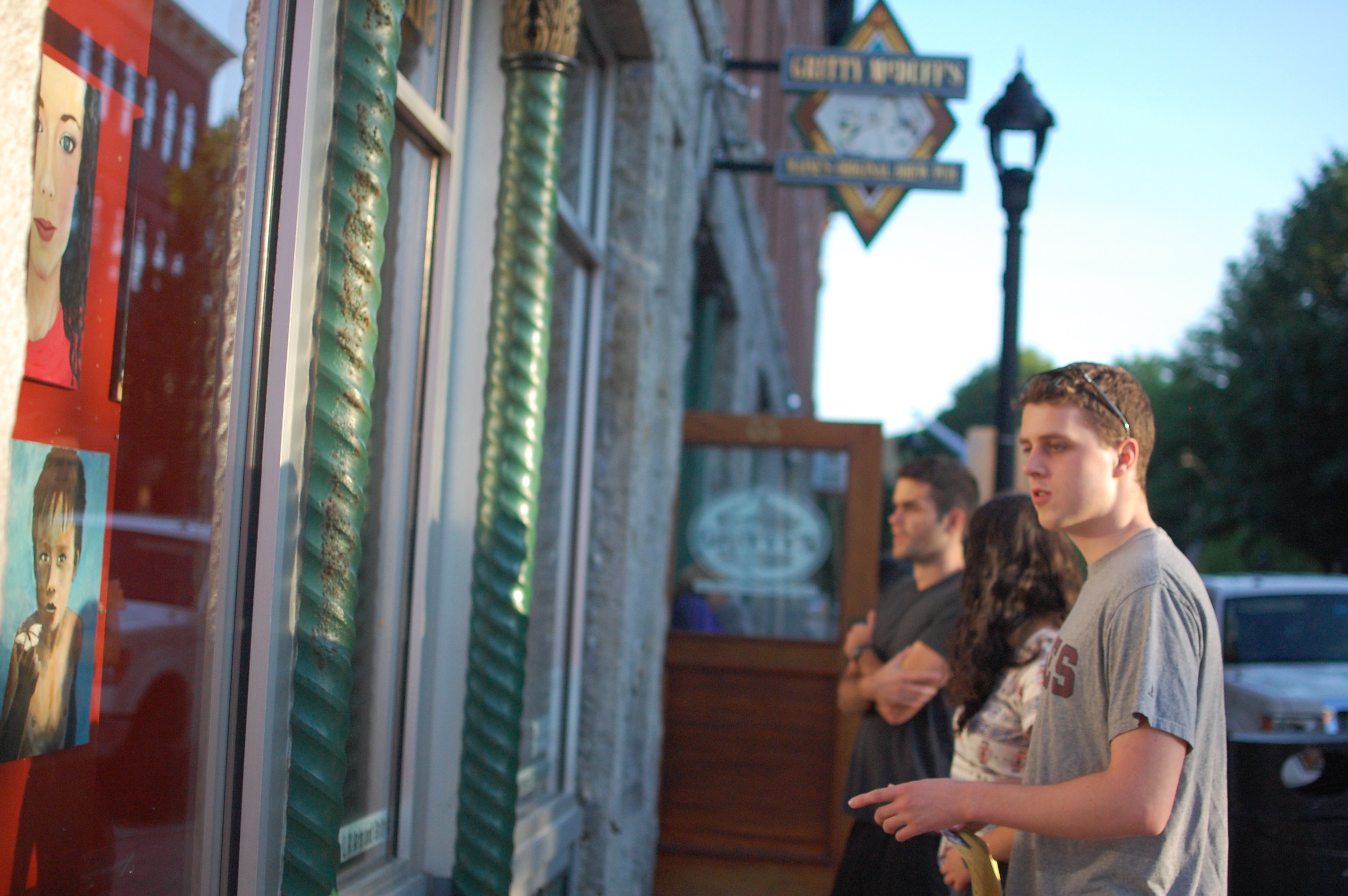 If you thought the September Art Walk was the end of the season, don't fret. A special 2016 bonus Thursday Art Crawl on Thursday, October 6 will follow. The Art Crawl will coincide with the Maine International Conference on the Arts taking place in Lewiston Auburn and include the Maine Craft Association's 2016 Craft Apprenticeship Program gallery showing from 4:00-7:00 at LA Arts and a special art walk through Lewiston from 7:00-8:00.
Over a dozen venues will be exhibiting the work of area artists, with drinks and snacks along the way.
Event Info
When: Thursday, October 6

Pre-Crawl Events: 4:00-7:00 PM
Art Crawl: 7:00-8:00 PM

Where: Downtown Lewiston
Special Art Crawl Map:

Pre-Crawl Special Features (4:00-7:00 PM)
Featured Artists and Opening Reception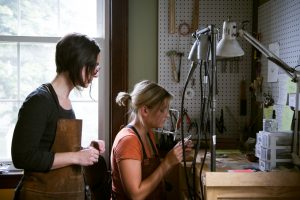 Attend the opening reception for the Craft Apprenticeship Program's inaugural exhibition, Masters & Apprentices: Work from Maine's Craft Apprentice Program, to meet and view the work of participating master and apprentice artisans.
Art Crawl Venue: LA Arts (221 Lisbon Street, Lewiston)
Time: Opening Reception – 4:00-7:00 PM, Additional Viewing – 7:00-8:00 PM
The exhibit will be on view at L/A Arts from October 6-November 7, 2016.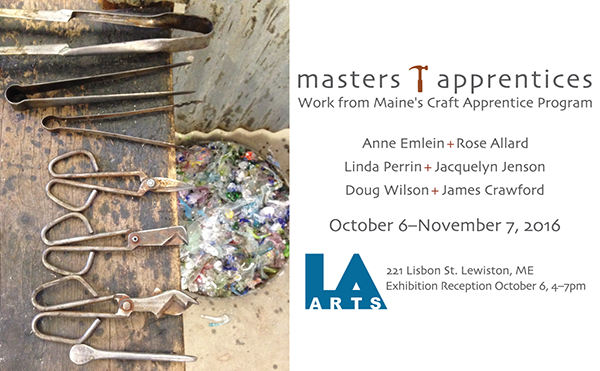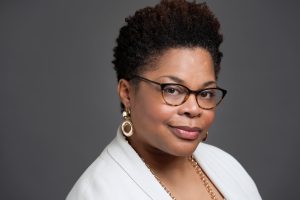 Crystal Williams, a poet, essayist, Vice President and professor at Bates College will speak on "Practical Approaches to Creating Impact: Getting to Cultural Equity."
Open to the public! $15.00
4:30-7:00 PM
Franco American Heritage Center
(46 Cedar Street, Lewiston)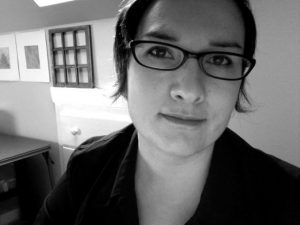 Become part of Amy's nine large-scale interactive works. Plan on 45-60 minutes for your visit.
Open: 12:00-5:00 PM
Bates Mill Complex, 4th Floor
(35 Canal Street, Lewiston)
Art Crawl Special Features (7:00-8:00)
$250 LL Bean Gift Card Raffle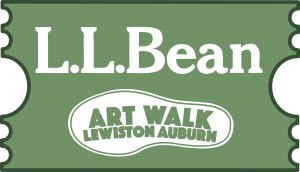 Fundraiser for Art Walk LA and L/A Arts
Purchase tickets until 7:55 PM
Winner drawing 8:00 PM
LA Arts (221 Lisbon Street, Lewiston)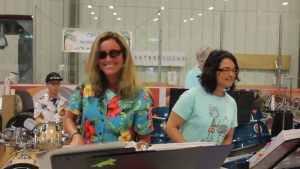 An Art Walk mainstay of steel drum calypso and pop music covers
7:00 PM
Dufresne Plaza (72 Lisbon Street, Lewiston)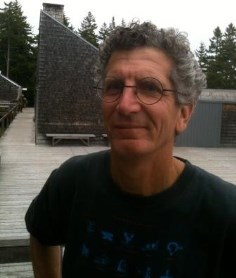 Poetry reading from Maine's poet laureate
7:00 PM
Lewiston Public Library, Callahan Hall
(200 Lisbon Street, Lewiston)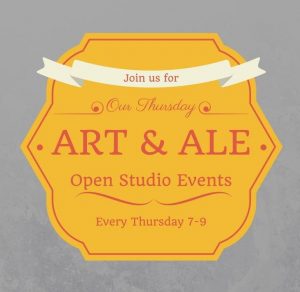 Meet up and make art! Bring supplies and participate, or come and watch local artists at work.
7:00-9:00 PM
The Hive Artisan Co-Op (178 Lisbon Street, 2nd Floor, Lewiston)
Artists and Venues
Avant-Garde Maine (182 Lisbon Street, Lewiston): Lexx Ducharme, Peter Bucklin, Teresa Cavendish Barbosa
Bear Bones Beer (43 Lisbon Street, Lewiston): Daniel Coulombe
Forage Market (180 Lisbon Street, Lewiston): Kate Cargile
Fuel Lewiston / Sidecar (49 Lisbon Street, Lewiston): Dan Marquis
Gil Poliquin Hearing & Optical (Window) (50 Lisbon Street, Lewiston): Brandon Goding
Kimball Street Studios (191 Lisbon Street, Lewiston): Art Quilts Maine
LA Arts (221 Lisbon Street, Lewiston): Maine Craft Association's Craft Apprenticeship Program
Lewiston Public Library (200 Lisbon Street, Lewiston): Photos from Sun Journal photojournalists, poetry reading from Maine's poet laureate Stuart Kerstenbaum
Maine Dems Office (124 Lisbon Street, Lewiston): Brooke Nasser, Chip Ross, Denny Burgoin, Janet Roberts, Mike Breau, Youth Artist: Emma Oinonen, Youth Artist: Sophia Carson
Maine Dems Office (Front Foyer) (64 Lisbon Street, Lewiston): Donald J. Bernard, Elisabeth Salberg, Kenneth Harvey
Poise Yoga Studio (351 Lisbon Street, Lewiston): Erica Christensen, Alexandra Hood
Quiet City (277 Lisbon Street, 2nd Floor, Lewiston): Tyler Freeman, Louise Groover, Eli Schlachter, Courtney Schlachter
She Doesn't Like Guthries (115 Middle Street, Lewiston): Steve Amoroso
The Hive Artist Collective (178 Lisbon Street, Lewiston): The Hive Resident Artists, Art and Ale social
The Studio (291 Lisbon Street, Lewiston): Bridget McAlonan, Delian Valeriani, Donnie Roane, Gary Stallsworth
The Vault (84 Lisbon Street, Lewiston): Jeanelle Demers
Wicked Illustrations (140 Canal Street, Lewiston): Paint Night Artists