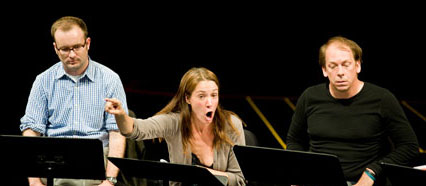 Featured in The New York Times, The Washington Post, and the Atlantic, Outside the Wire is a social impact company that uses theater to address pressing public health and social issues. The company travels around the world, presenting dramatic readings of powerful literary works and empowering communities to respond to issues raised in facilitated discussions. Professional actors have appeared on Broadway, in Portland Stage Company productions, an din films and TV shows such as The Talented Mr. Ripley, The Namesake and Law and Order.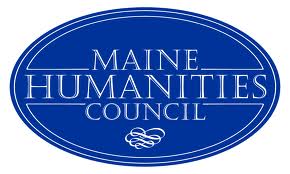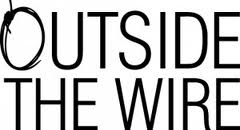 The Maine Humanities Council has commissioned Outside the Wire to structure a performance and discussion around the issue of domestic violence. Partners from domestic violence prevention agencies from across Maine have been integral in its development. Representatives from these agencies will attend each performance to answer questions and distribute resources.
[button size="large" link="http://www.brownpapertickets.com/event/355025″ target="_blank"] Buy Tickets [/button]
Our partners from the Maine Coalition to End Domestic Violence include: Spruce Run (Penobscot), Caring Unlimited (York), Womancare (Piscataquis), Next Step Domestic Violence Project (Washington & Hancock) Safe Voices (Androscoggin, Franklin & Oxford), and Family Crisis Services (Cumberland & Sagadahoc).
SEATING IS LIMITED. RESERVE YOUR TICKETS NOW
Portland Tickets
Tuesday, April 16
7:00PM-9:00PM
John Ford Theater, Portland High School
Lewiston Tickets
Wednesday, April 17
7:00PM-9:00PM
Franco American Heritage Center
Bangor Tickets
Thursday, April 18
7:00-9:00PM
Gracie Theatre, Husson University
OPTIONAL DONATION: $10
No one will be turned away for lack of funds.
ADVANCED REGISTRATION STRONGLY SUGGESTED
Click here to learn more.
THANK YOU TO THE FUNDERS AND SPONSORS OF THIS PROJECT