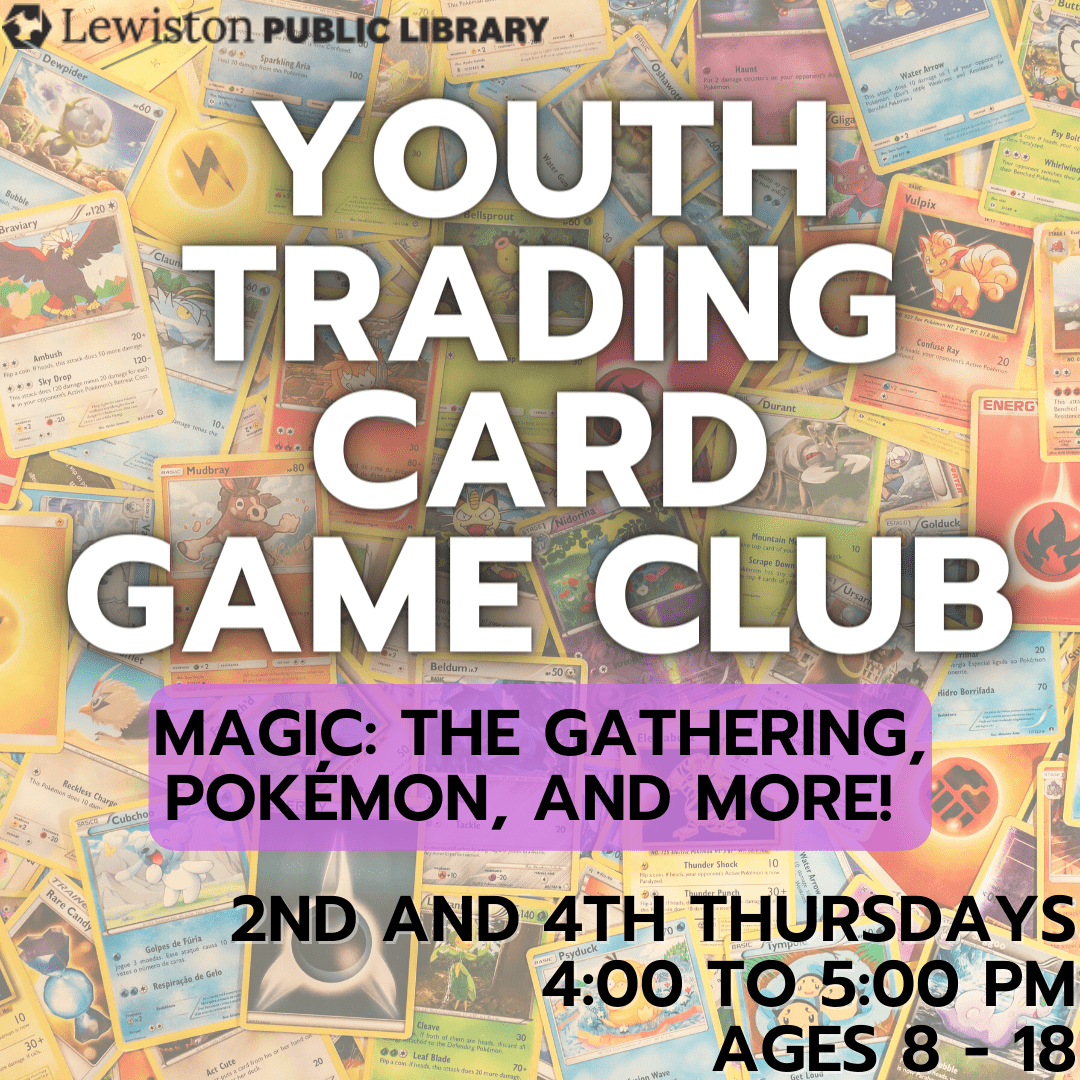 Youth Trading Card Game Club
Join the LPL Trading Card Game Club to play, learn, trade, and compete with your peers!
This program meets on the second and fourth Thursday of the month from 4 PM to 5 PM in the IDEA Lab on the second floor of the Lewiston Public Library.
Games will include Pokémon, Magic: the Gathering, and more! Library staff and volunteers will be available to teach new players and coach developing ones. Players are encouraged to bring their own decks for casual dueling, and a limited number of decks are available to borrow for gameplay. Free beginner MtG decks are available for new players to keep, and Pokémon and Magic cards will be offered as competition prizes.
This program is intended for kids & teens ages 8-18. All skill levels are welcome!
For more information, contact the LPL Adult & Teen Services Department at 513-3135 or lplreference@lewistonmaine.gov