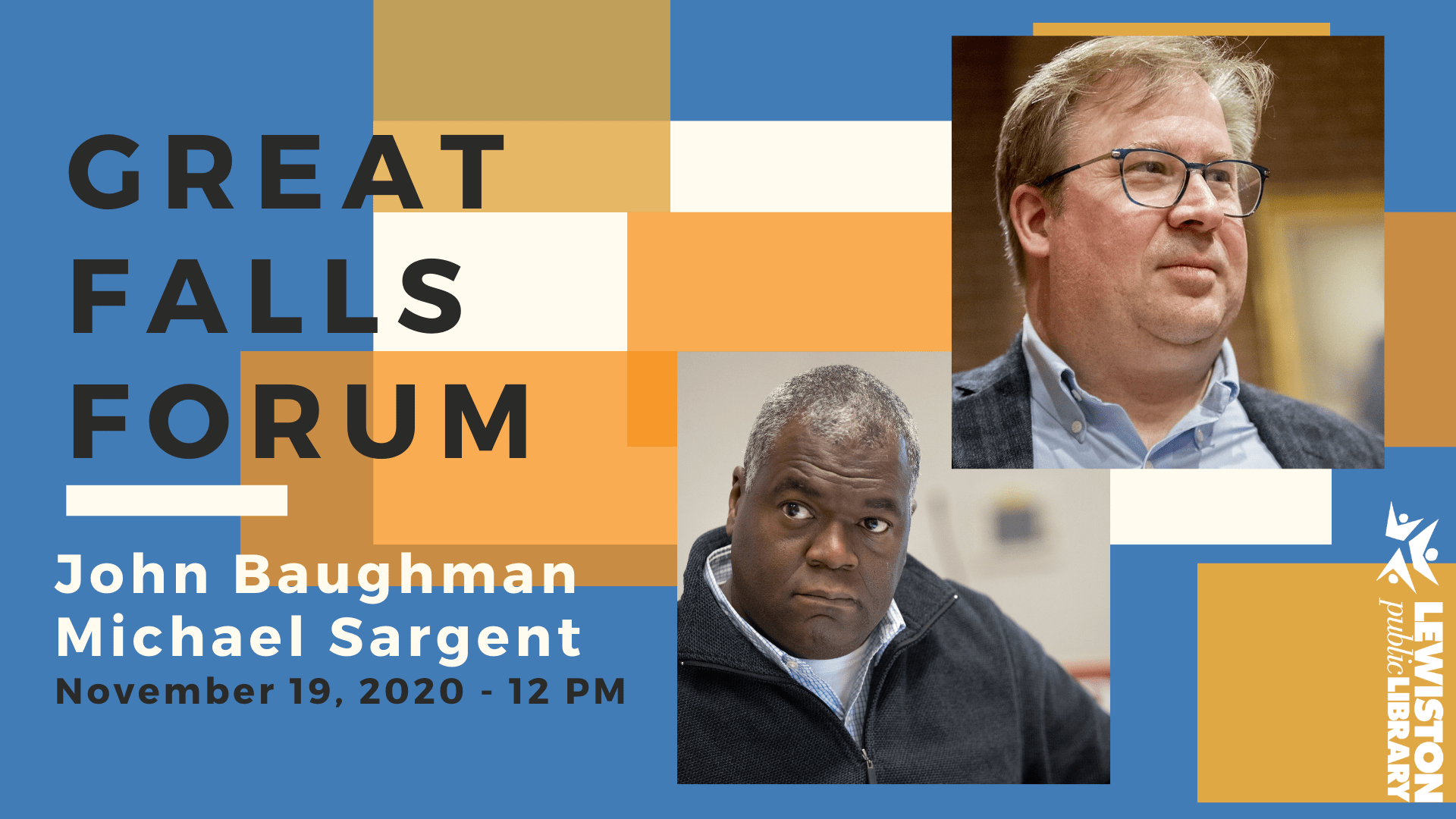 VIRTUAL: Great Falls Forum with John Baughman and Michael Sargent
The 2020-2021 season of the Great Falls Forum continues on Thursday, November 19th, featuring a discussion between John Baughman, Associate Professor of Politics at Bates College, and Michael Sargent, Associate Professor of Psychology at Bates College, on the topic "Election 2020: What Happened and What Does It All Mean?" The program will take place from 12 noon to 1 PM virtually via Zoom and streamed to the Lewiston Public Library Facebook page.
Register here to attend.
John Baughman teaches on the U.S. Congress, political parties, and elections. Michael Sargent is trained as a social psychologist, and also has interests in political psychology, which involves the study of issues at the intersection of political science and psychology. Since this meeting of the Forum will fall in the shadow of Election Day, Baughman and Sargent will discuss what we know from the results and what we can learn from the 2020 election. They will also discuss more enduring issues, such as the status of voting rights, partisan politics and the Supreme Court, and emerging demographic trends that have implications for the two major parties.
The Great Falls Forum is a monthly, brown-bag speaker series featuring statewide and regional leaders in public policy, business, academia and the arts. Admission is free to all Forum events. For more information on the Great Falls Forum, consult the Library's website at 
www.LPLonline.org
 or call 513-3135