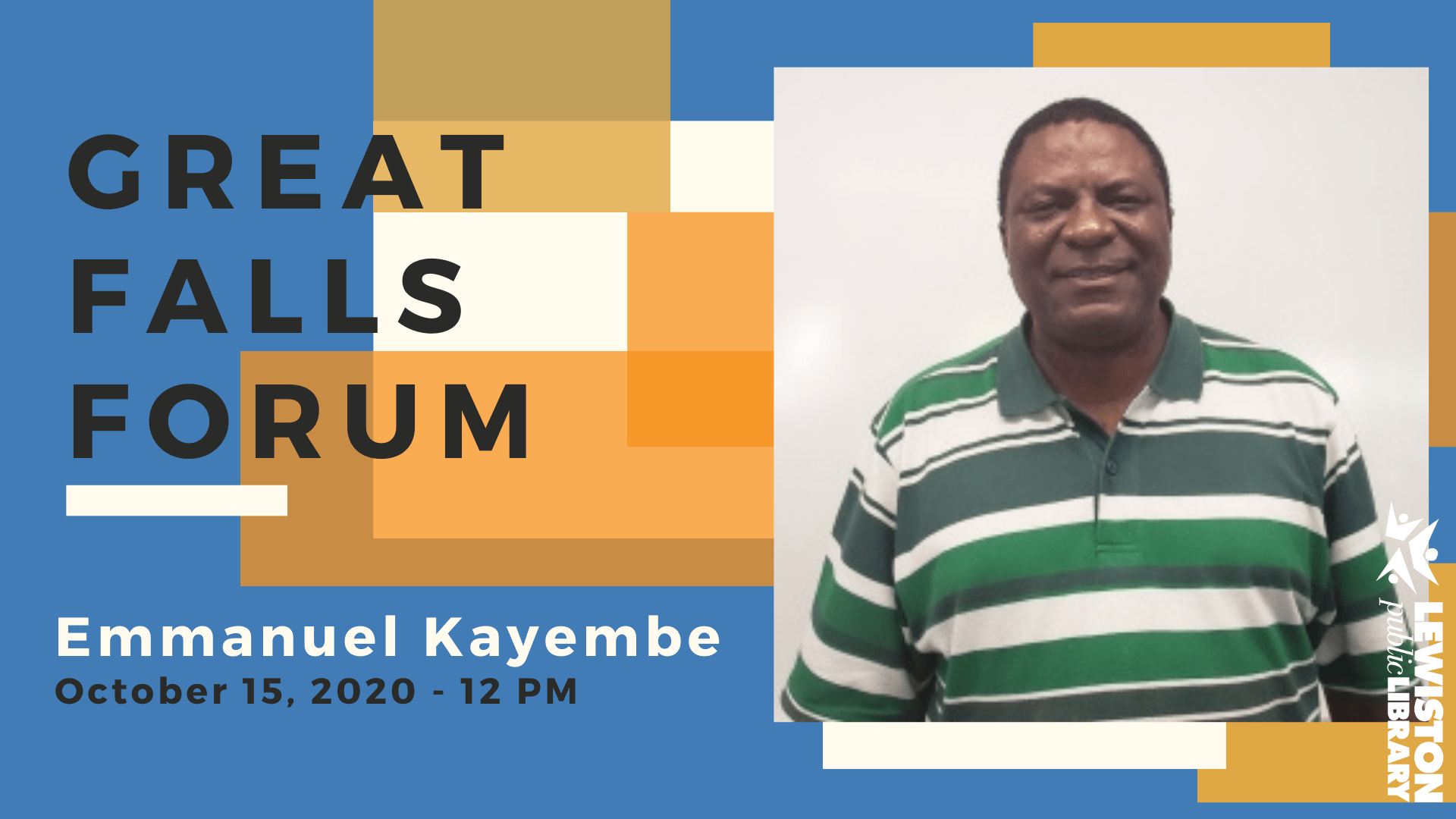 Virtual: Great Falls Forum with Emmanuel Kayembe
The 2020-2021 season of the Great Falls Forum continues on
Thursday, October 15th
, featuring Dr. Emmanuel Kayembe, Fellow for Franco-American Studies at the University of Southern Maine, with a talk entitled "Francophonie, Immigration, Cultural Diversity and Intercultural Identities in the USA." The program will take place from 12 noon to 1 PM
virtually via Zoom
and streamed to the Lewiston Public Library Facebook page.
Using French and Francophone migrations' history in the USA as a pretext, Dr. Kayembe will discuss the need to rethink what it means to belong to a community, a territory, or a country, because no one can be called an absolute autochthone. In his Great Falls Forum talk, he will discuss the modern state of "cultural between," not belonging to a specific race or people.
The Great Falls Forum is a monthly, brown-bag speaker series featuring statewide and regional leaders in public policy, business, academia and the arts. Admission is free to all Forum events. For more information on the Great Falls Forum, consult the Library's website at 
www.LPLonline.org
 or call 513-3135.