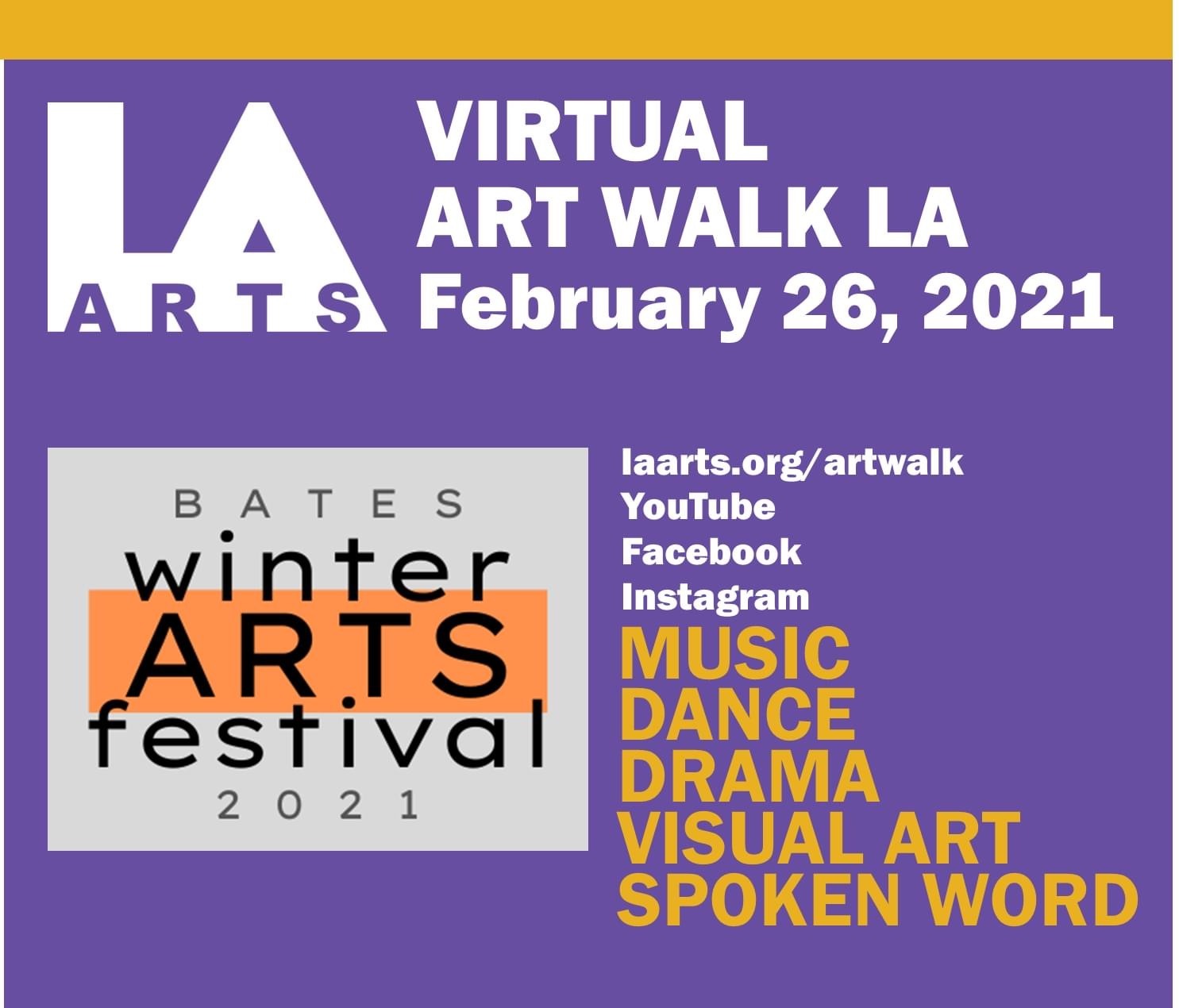 Virtual Art Walk LA Presents Bates Winter Arts Festival
Tune in for a special winter edition of virtual Art Walk LA, as we team up with Bates College to present art and performances from the Bates Winter Arts Festival. The event happens on www.laarts.org/artwalk/, YouTube, Facebook, and Instagram. Enjoy an a cappella performance by the Bates College Crosstones; plus dance, music, spoken word, photography, and more! We're also pleased to include the Local Writers Read 2020 Maine Literary Award Finalists series. Join us!
Virtual Art Walk LA and all LA Arts programs would not be possible without the generous support of community partners including Community Arts Champion sponsors Acadia Insurance, Austin Associates, P.A., Bates College, Baxter Brewing Co., Berman & Simmons, the City of Auburn, the City of Lewiston, Liberty Mutual, the Sun Journal as well as the Davis Family Foundation, Maine Arts Commission, Maine Community Foundation, the Onion Foundation, and the Ladd Foundation.