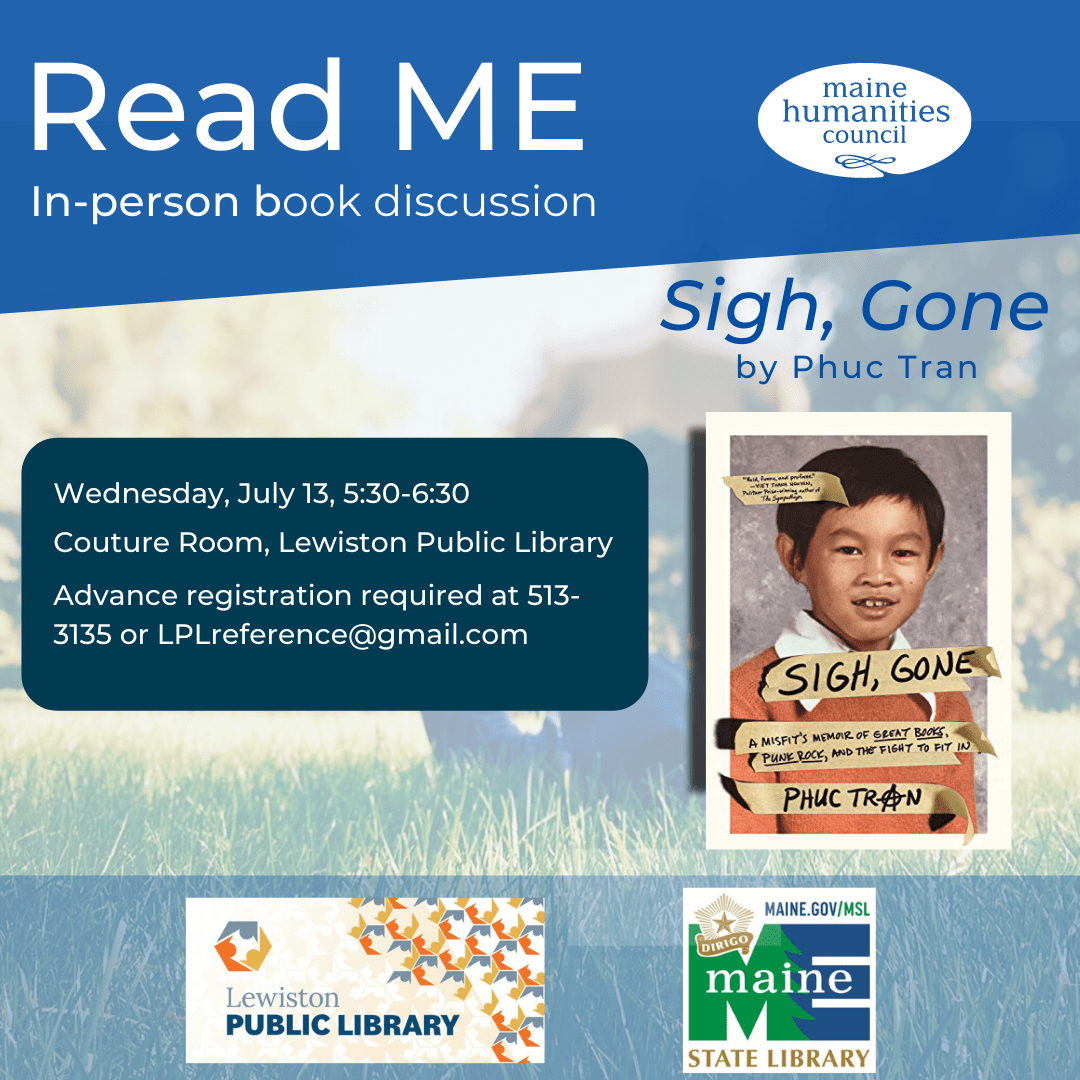 Read ME Book Discussion: "Sigh, Gone" by Phuc Tran
Lewiston Public Library will host a discussion of Phuc Tran's coming-of-age memoir Sigh, Gone, the nonfiction selection for this year's Read ME statewide summer reading program, on Wednesday, July 13 from 5:30 to 6:30 p.m. This in-person event will take place in the library's Couture Room.
Advance registration is required. For more information or to register, call 513-3135 or email lplreference@gmail.com.