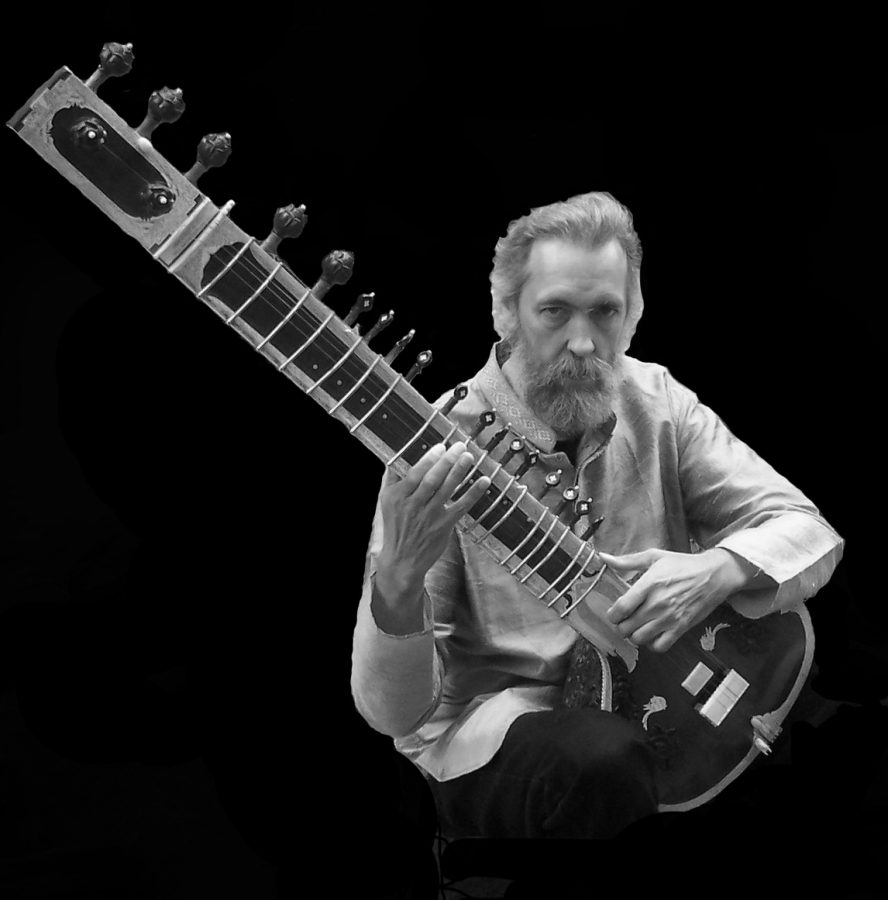 Oasis of Musica at the Basilica presents sitarist David Pontbriand
The Oasis of Music returns to the downstairs chapel of the Basilica of Saints Peter and Paul with sitarist David Pontbriand, who will perform Wednesday September 15 from 12:30 to 1.
American sitarist David Pontbriand began his journey with the sitar in 1973.  His story is an exception to the rule, in that he is entirely self-taught.  Pontbriand's Music of Sitar is driven by an intuitive and emotive approach that is deeply personal, and yet displays  elements of classical Indian forms and style.
His original and primarily spontaneous compositions for sitar are freely interpretive, while rooted in the classical ragas of north India.  Pontbriand explains "While I have great respect for the Indian classical traditions,  I do not necessarily adhere to any of them.  I allow free reign to my own musical invention.
He will be playing an all new carbon fiber sitar, crafted in North Carolina, by luthier Harry Shaffer, a pioneer in creating a unique 21st century iteration of the sitar.
The Oasis of Music, now in its fifth season, is a weekly music series of short performances of roughly thirty minutes in length, running from September to May.  Admission is free, with donations accepted.   The musical genres vary greatly, in largely, but not exclusively, acoustic formats. Covid restrictions of optional mask-wearing and social distancing are observed, with a maximum number of attendees set at 35.  For more information call 344-3106.