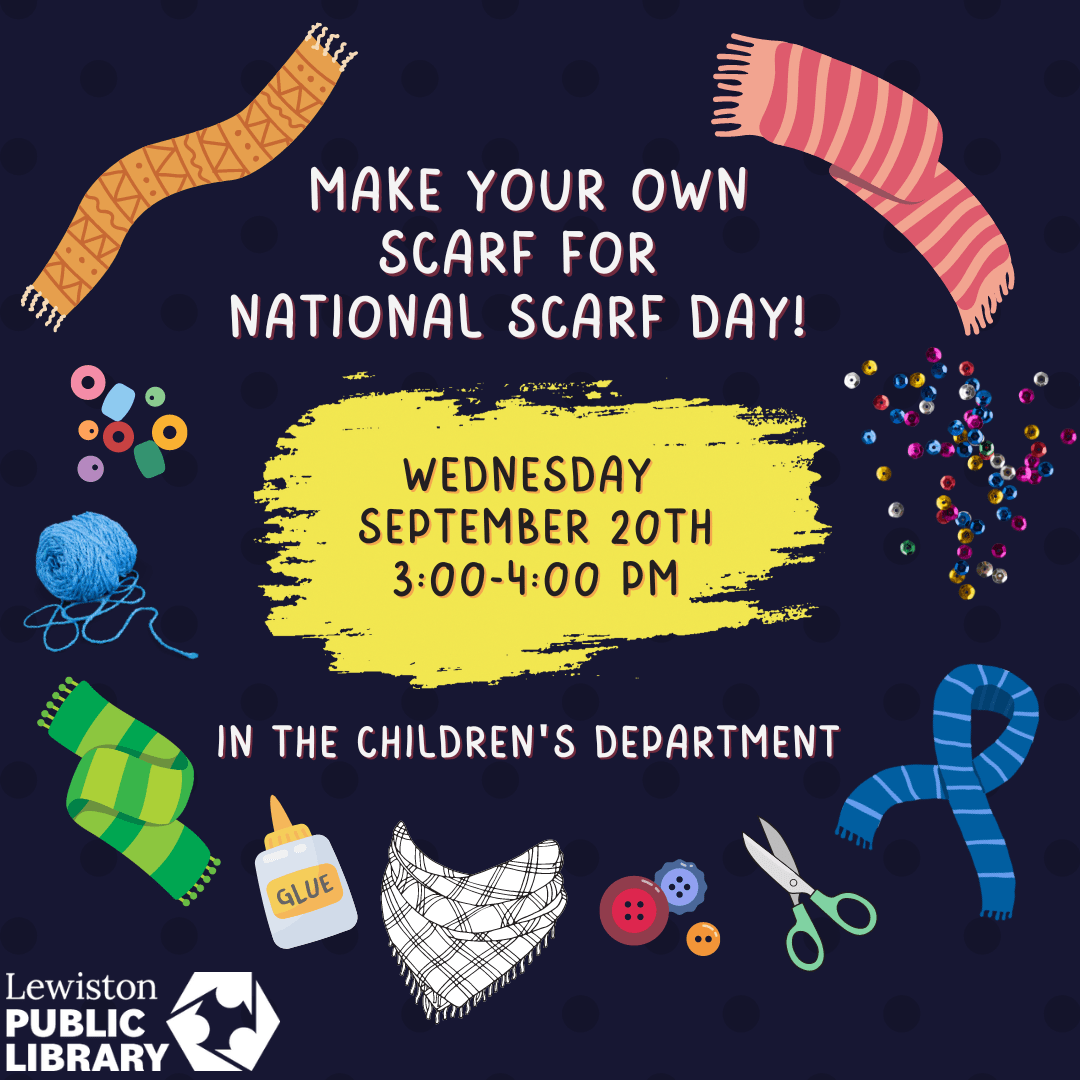 MAKE YOUR OWN SCARF FOR NATIONAL SCARF DAY!
On Wednesday, September 20th, 2023, at 3:00pm the Lewiston Public Library Children's Department will be offering the program Make Your Own Scarf for National Scarf Day!
During this program, a story time will take place at the beginning with a scarf-themed picture book followed by a scarf making craft. Children will be able to pick their own fleece fabric and design it with craft supplies to take home afterward.
This program will take place in the program room in the Children's Department on the third floor of the library. The activity is free and there is no registration required.
---
The Lewiston Public Library is located downtown at 200 Lisbon Street at the corner of Pine Street. More information is available by contacting the Lewiston Public Library at 513-3133 or LPLKids@lewistonmaine.gov.