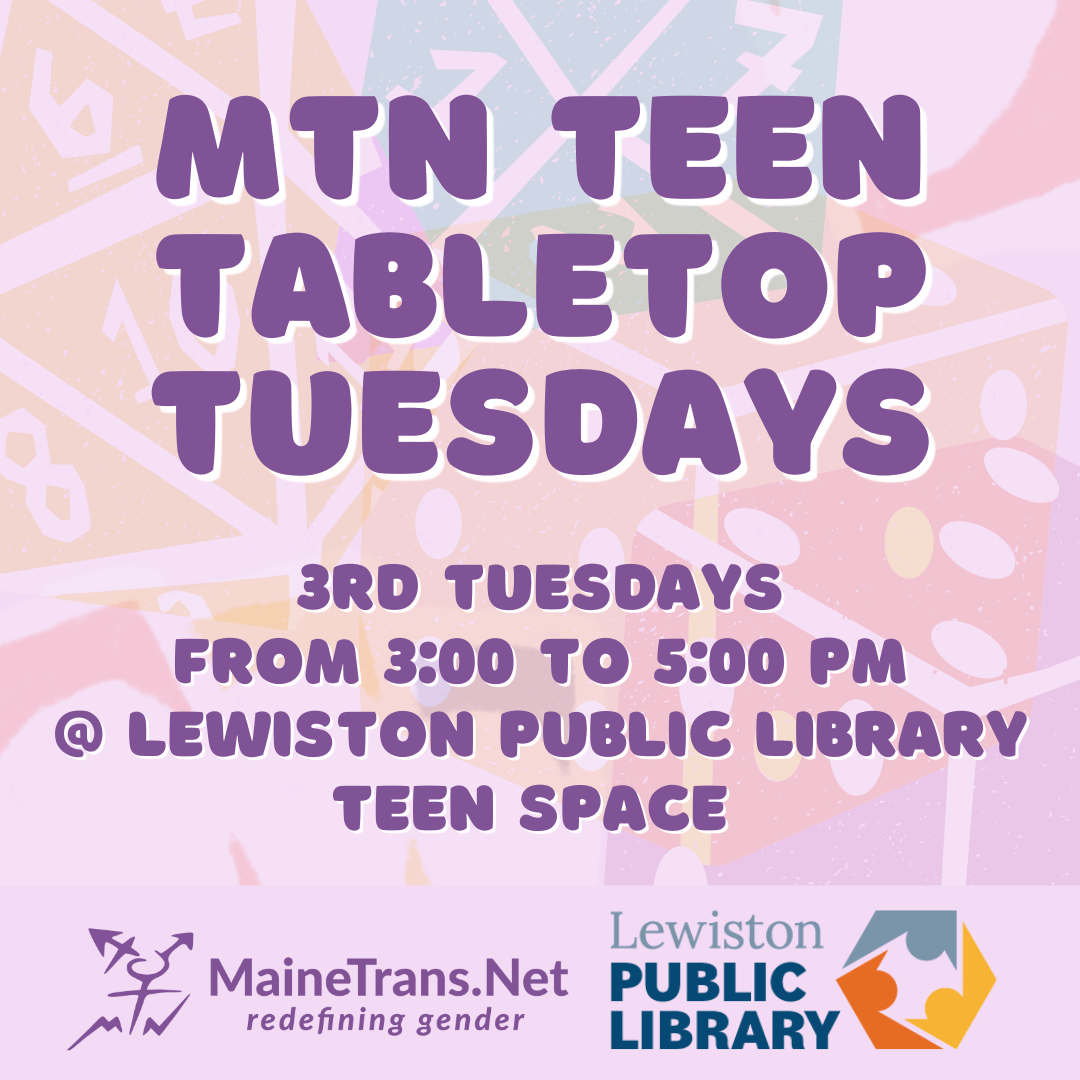 MaineTransNet Teen Tabletop Tuesdays
This fall, LPL Teen and MaineTransNet Youth are joining up to host monthly tabletop roleplaying sessions, on the 3rd Tuesday from 3-5pm in person in the LPL teen space. All supplies will be provided and no previous RPG experience is required – just bring yourself and your creative mind!
This program is open to teens ages 13-19.
For more information, contact the Lewiston Public Library Adult & Teen Services Department at 513-3135 or LPLReference@lewistonmaine.gov. www.LPLonline.org