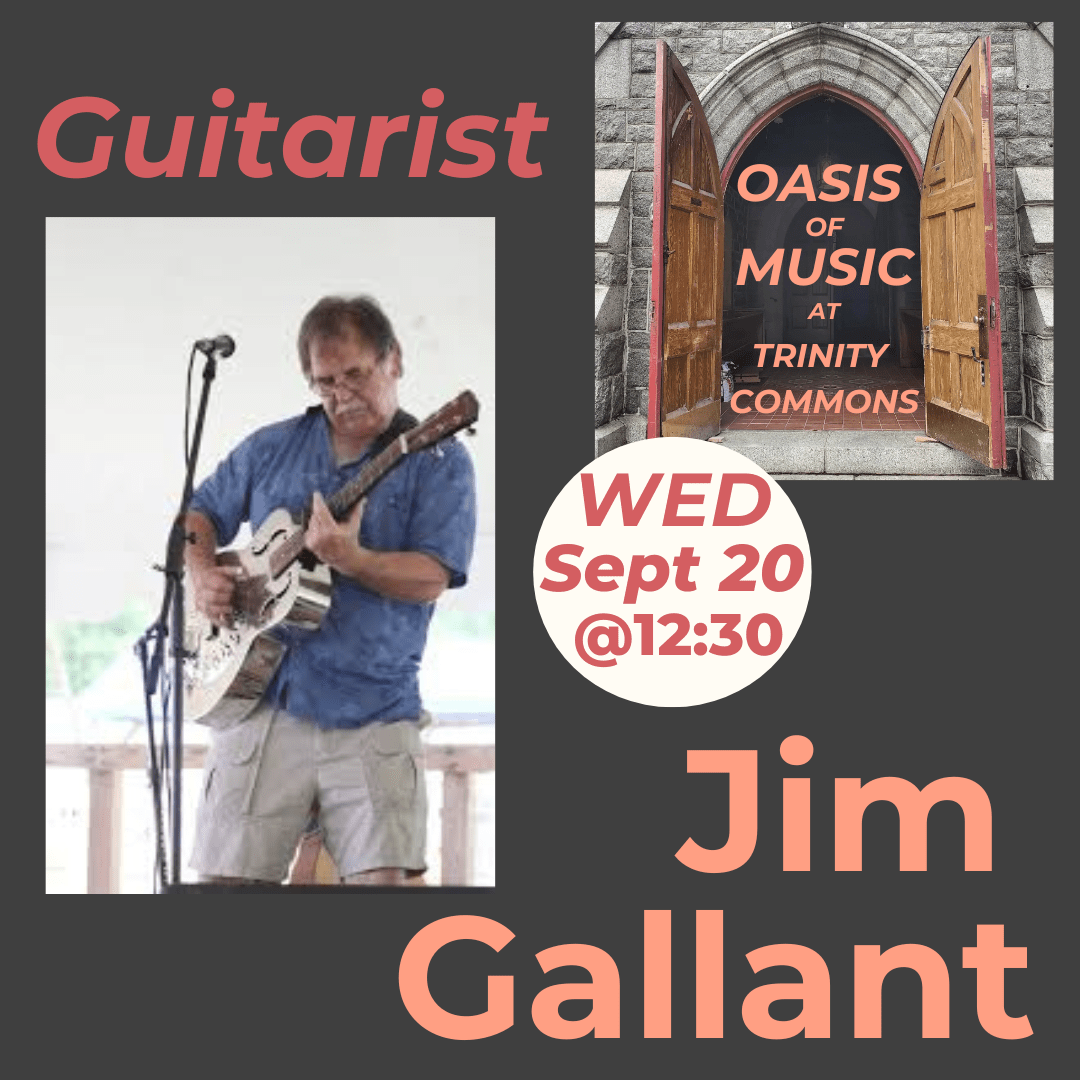 Jim Gallant at the Oasis of Music
🎸Jim Gallant will perform at the Oasis of Music🎶
Held at Trinity Commons, 247 Bates Street in Lewiston, Wednesday September 20, beginning at 12:30.
For this performance Gallant will be performing new songs from his new CD, songs he has written about every season of life, with special attention to life in our region of Maine. He will be joined on several selections by Greg Boardman on fiddle.
Gallant has shared the stage with nationally recognized artists as Doc Watson, Taj Mahal, Livingston Taylor, Jessie Colin Young, Dave Von Ronk, Mark Collie, The New Grass Revival, The Shaw Brothers and Bill Staines. His down to earth sense of humor permeates throughout his shows and along with his mastery of fingerstyle guitar and warm rich vocals.
Robert Silverstein of "20th Century Guitar" writes, "A gifted acoustic guitarist, Gallant's fretboard work is both rhythmic and tuneful player."
The Oasis of Music is a weekly music series of performances of roughly thirty minutes, running from September to May. Admission is free, with donations accepted. The musical genres vary greatly, in largely, but not exclusively, acoustic formats. For more information, call 207-344-3106
#oasisofmusic
#the_church_at_trinitiy_commons