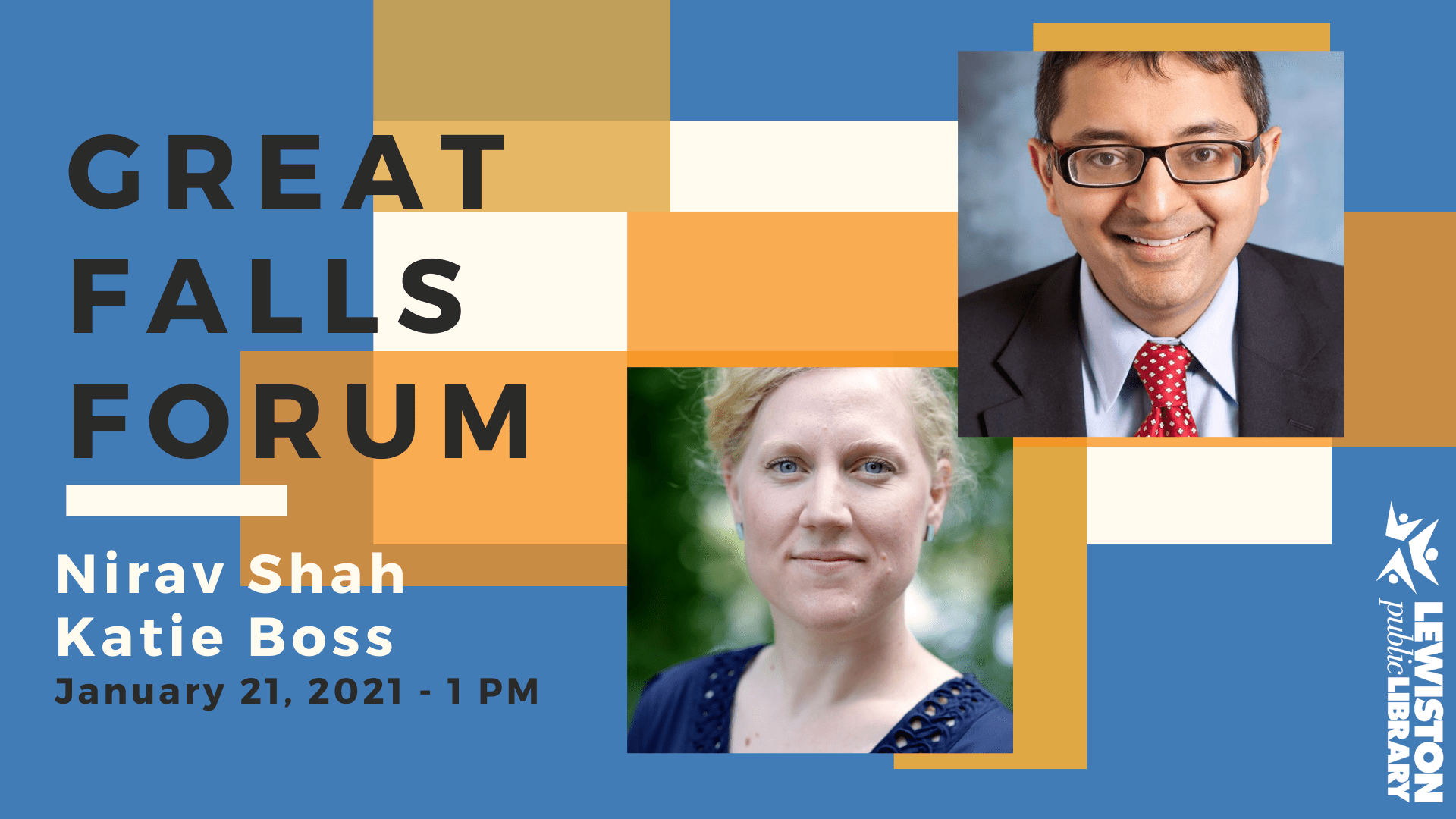 Great Falls Forum with Nirav Shah and Katie Boss
The 2020-2021 season of the Great Falls Forum continues on Thursday, January 21st, featuring Dr. Nirav Shah, Director of the Maine Center for Disease Control and Prevention, interviewed by local public health professional Katie Boss of Healthy Androscoggin, on the topic "New Year's Resolutions for Maine's Health: COVID-19, Vaccines, Mental Health and Looking Ahead." The program will take place from 1 to 1:45 PM virtually via Zoom and streamed to the Lewiston Public Library Facebook page.
Please note that due to the quickly changing nature of the pandemic, the date and time of this program are subject to change at any time. Check lplonline.org for the most current information.
While COVID dominates the headlines, Katie will ask Dr. Shah about what Mainers should expect the course of the pandemic to look like in 2021 as vaccinations increase. In this Great Falls Forum, they will examine how the state of Maine and Maine CDC are protecting the mental health of Mainers and what other health issues Dr. Shah is concerned about that may be out of focus for the general public.
The Great Falls Forum is a monthly, brown-bag speaker series featuring statewide and regional leaders in public policy, business, academia and the arts. Admission is free to all Forum events. For more information on the Great Falls Forum, consult the Library's website at 
www.LPLonline.org
 or call 513-3135.