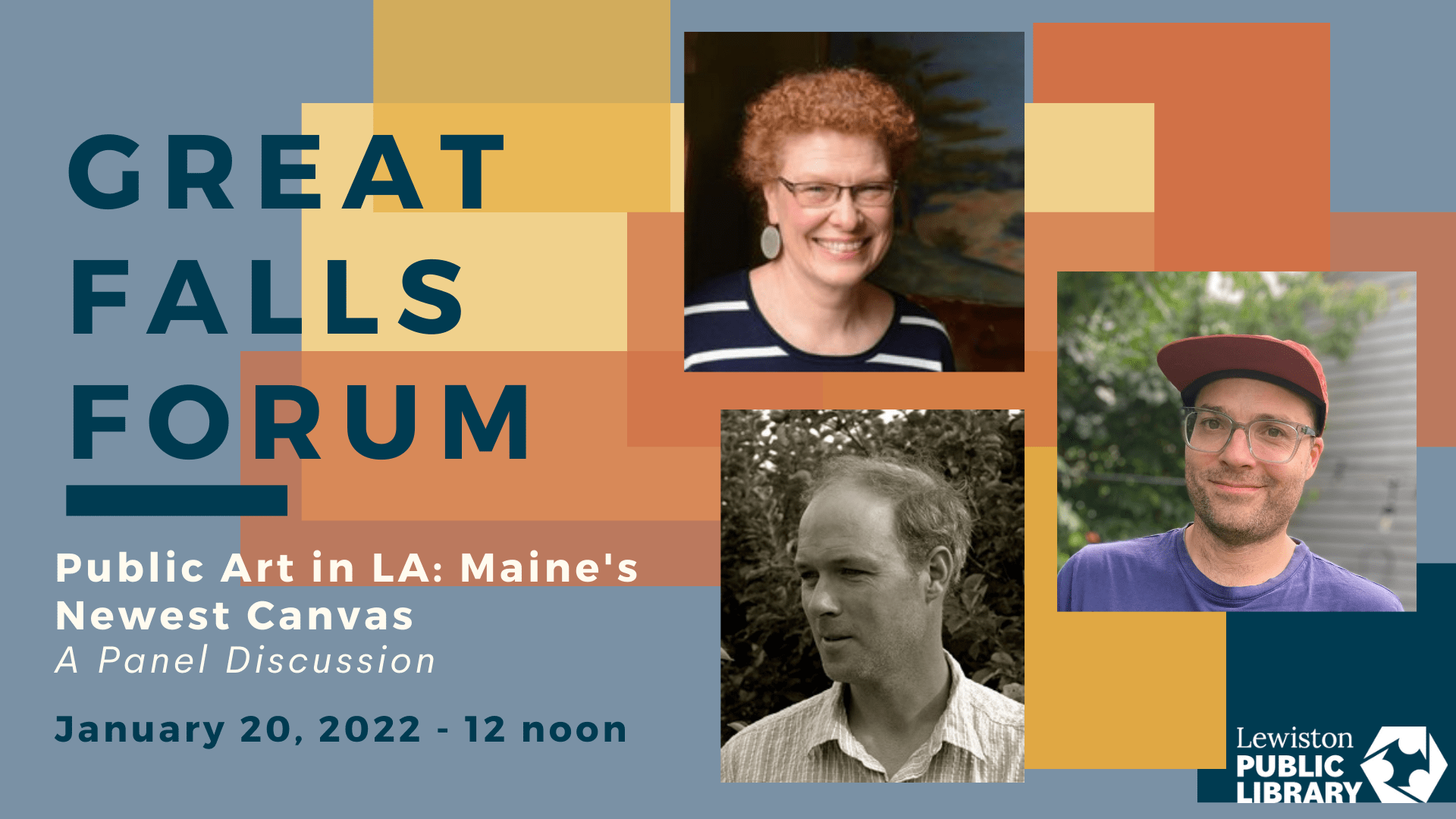 Great Falls Forum: Public Art in LA – Maine's Newest Canvas
In this Great Falls Forum panel discussion, Beckie Conrad will provide an update on the next phase of the public art plans for Lewiston and Auburn and lessons learned over the last three years during the implementation of the $75,000 Creative Communities = Economic Development grant awarded by the Maine Arts Commission in 2019.
Panelists will reflect on their experiences being selected to create public art commissions for Lewiston Auburn and then speak about the overall value of public art to develop a sense of community as well as serve as economic drivers.
Free. Register for this virtual event at the link below.
https://networkmaine.zoom.us/webinar/register/8616407095635/WN_yzetCDO4Sha3vkIV8NMB_A
513-3135; www.LPLonline.org