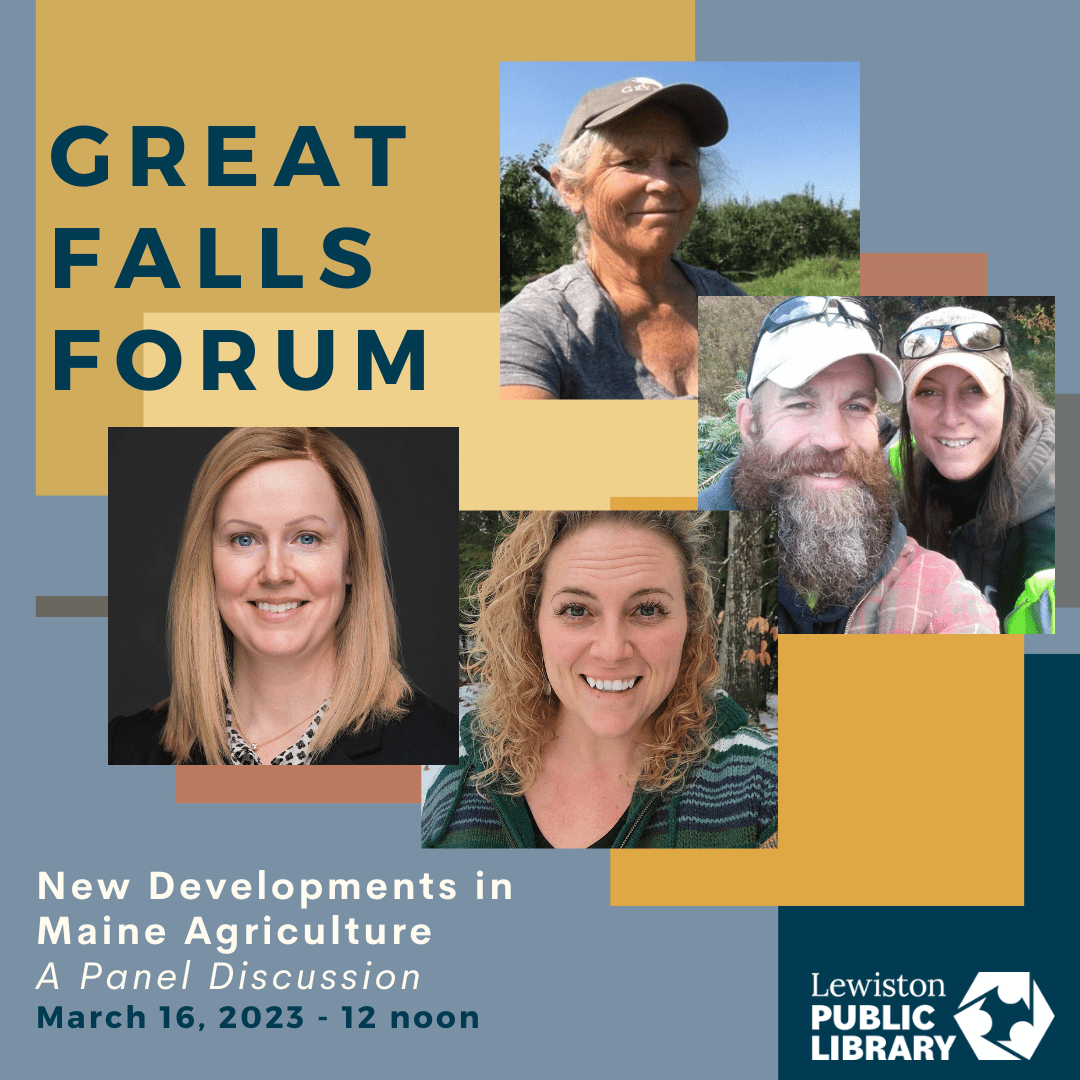 GREAT FALLS FORUM: NEW DEVELOPMENTS IN MAINE AGRICULTURE
Thursday, March 16, 12:00 PM – 1:00 PM, Callahan Hall, Lewiston Public Library:
Great Falls Forum: New Developments in Maine Agriculture
This Great Falls Forum panel will explore what they believe are the greatest challenges–and opportunities–for Maine agriculture as 2023 continues to get underway.
Free. Bring your bag lunch. The Zoom link will be posted to the Library website and Facebook prior to the event.
513-3135; www.LPLonline.org