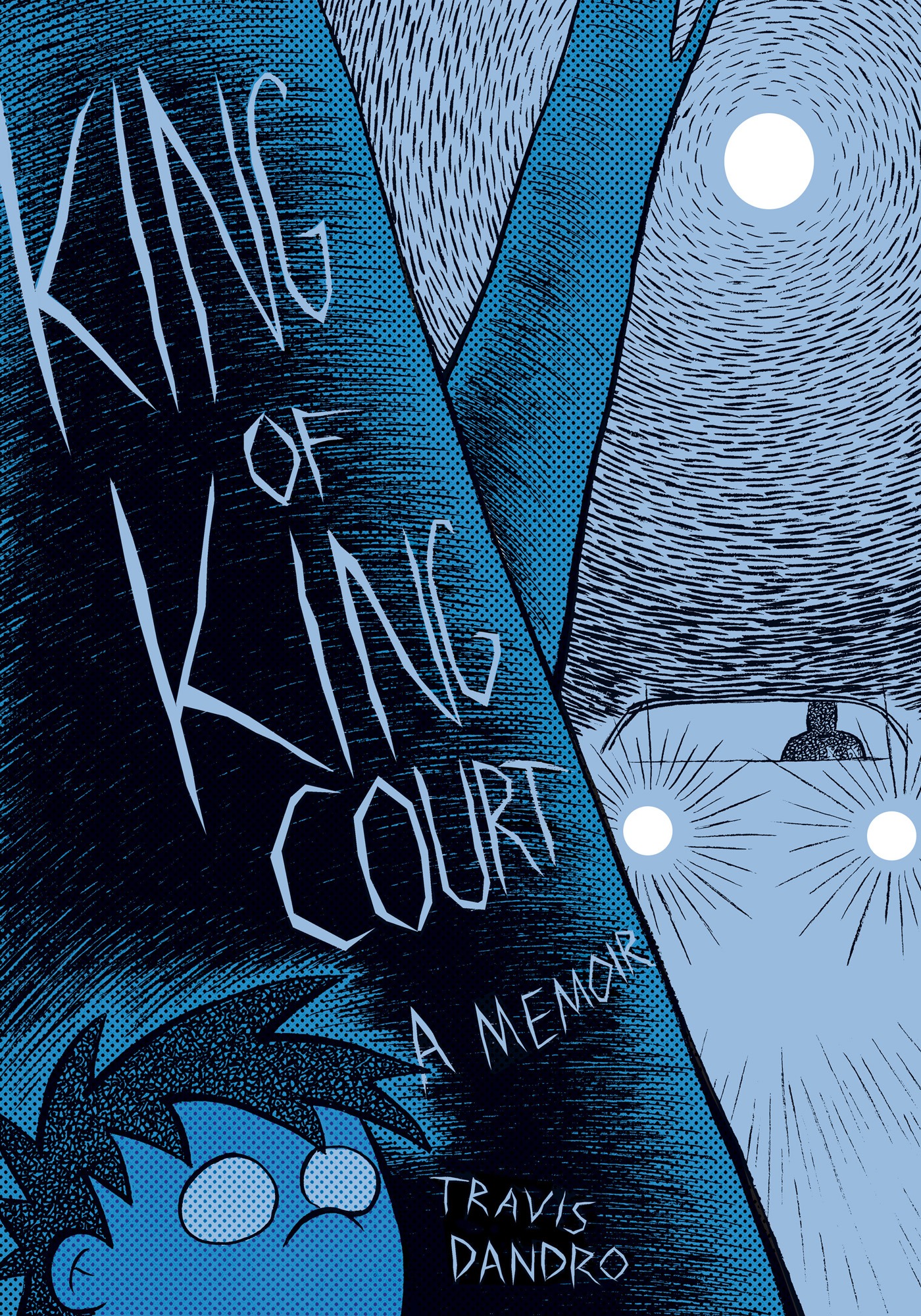 Graphic Novelist Travis Dandro
Maine graphic novelist Travis Dandro will be speaking about his debut graphic memoir, King of King Court, at the Lewiston Public Library on Tuesday, March 10th at 5:30 PM. This free, public program will take place in the Library's Callahan Hall and will conclude with a book sale and signing.
From a child's-eye view in King of King Court, Travis Dandro recounts growing up with a drug-addicted birth father, alcoholic step-dad, and overwhelmed mother. As a kid, Dandro would temper the tension of his every day with flights of fancy, finding refuge in toys and animals and insects rather than the unpredictable adults around him. Dandro perceptively details the effects of poverty and addiction on a family while maintaining a child's innocence for as long as he can.
As Travis matures into young adulthood and begins to understand the forces shaping his father's toxic behaviors, the story becomes even more nuanced. Travis is empathetic to his father's own tragic history, but unable to escape the cycle of misconduct and reprisals they are caught in. King of King Court is a revelatory autobiography that examines trauma, addiction, and familial relations in a unique and sensitive way.
For more information: http://lplonline.org/events/graphic-novelist-travis-dandro/
Copies of King of King Court, published by Drawn & Quarterly, will be available for sale at the event and a book signing will follow the talk. This presentation is appropriate for audiences in middle school through adult. For more information, contact the LPL Adult & Teen Services desk at 513-3135 or LPLReference@Gmail.com.