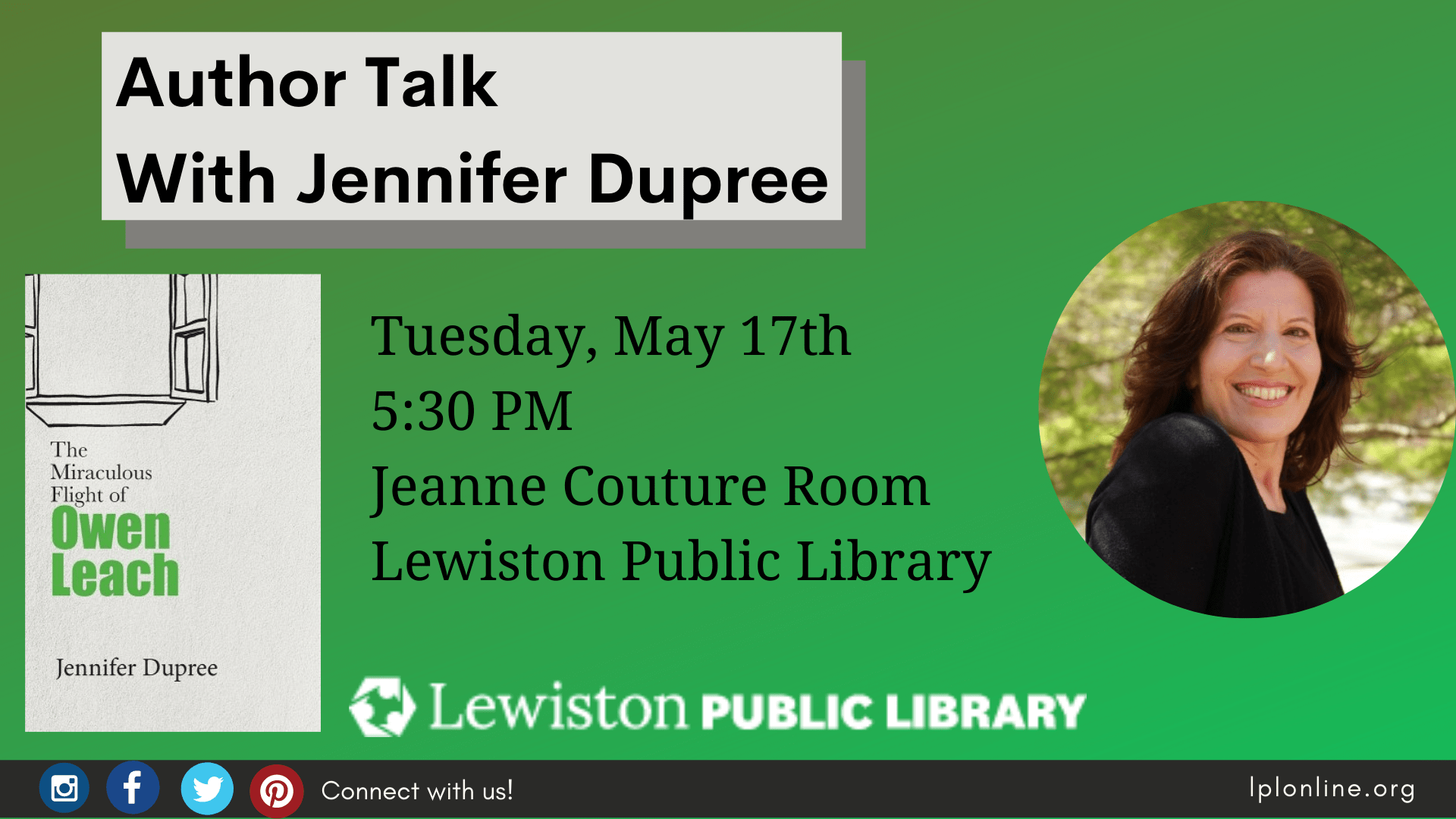 Author Talk with Jennifer Durpee
Author, librarian, and freelance-editor Jennifer Dupree will discuss and read from her novel The Miraculous Flight of Owen Leach, about motherhood, the connections that shape us, and seeking control in an uncontrollable world.
Free. Copies of the new book will be available for sale at the event and a book signing will follow her talk.
513-3135; www.LPLonline.org