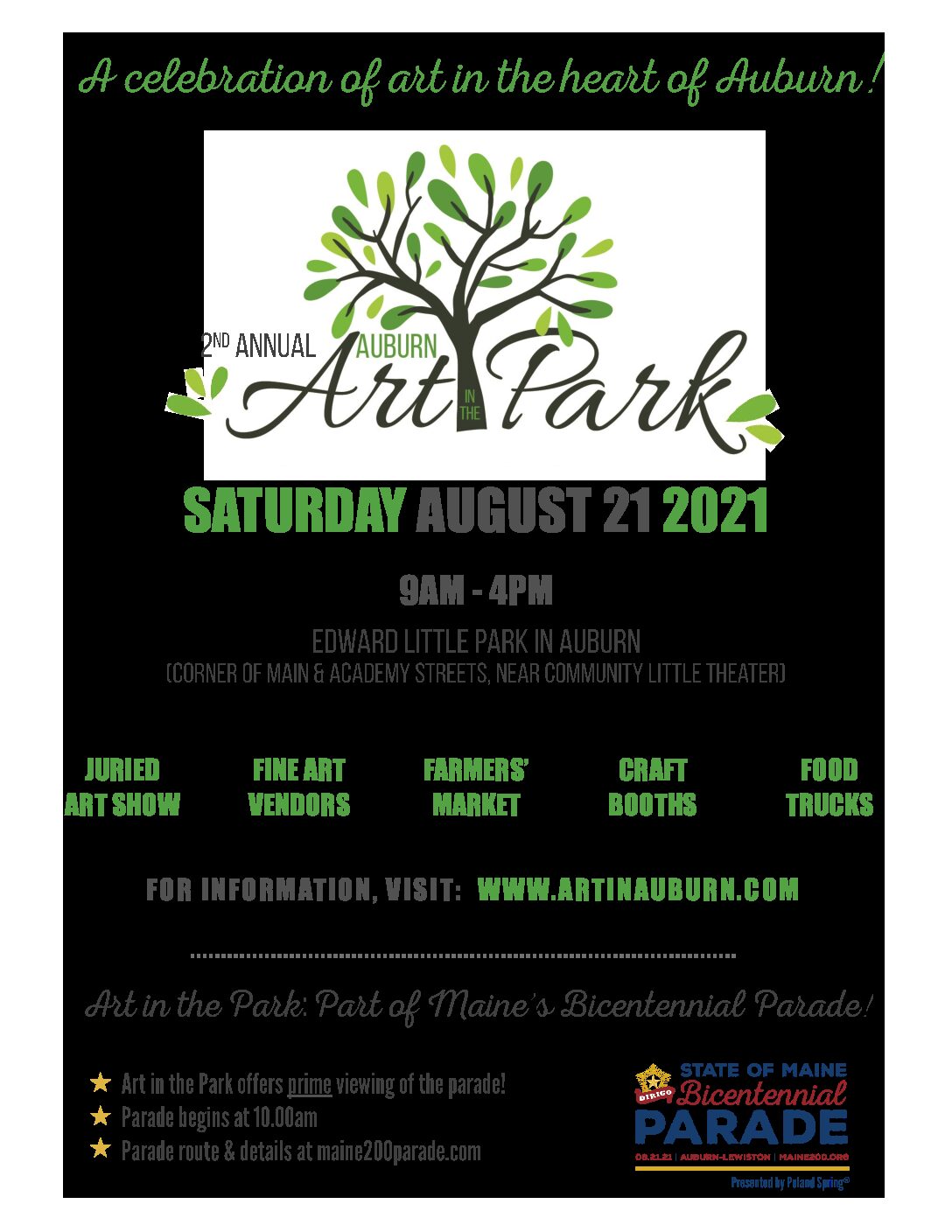 Auburn Art in the Park
AUBURN CELEBRATES MAINE'S BICENTENNIAL WITH ART
AUBURN – Saturday, August 21 will be a busy and beautiful day in downtown Auburn. The City's
2nd Annual Art in the Park will be held on the same day as the State of Maine Bicentennial
Parade presented by Poland Spring. Art in the Park will be held at the corner of Main and Academy Streets in downtown Auburn,
adjacent to Community Little Theater, and will include a juried show with a cash prize, as well as a
vendor area where artists from near and far will display their work during the parade festivities.
Artists are warmly invited to participate – details can be found at www.artinauburn.com.
For more information on Auburn's Art in the Park, reach out to the Auburn Recreation Department
at 333-6611 or Art in the Park Coordinator Haley Warden at hwarden@auburnmaine.gov.