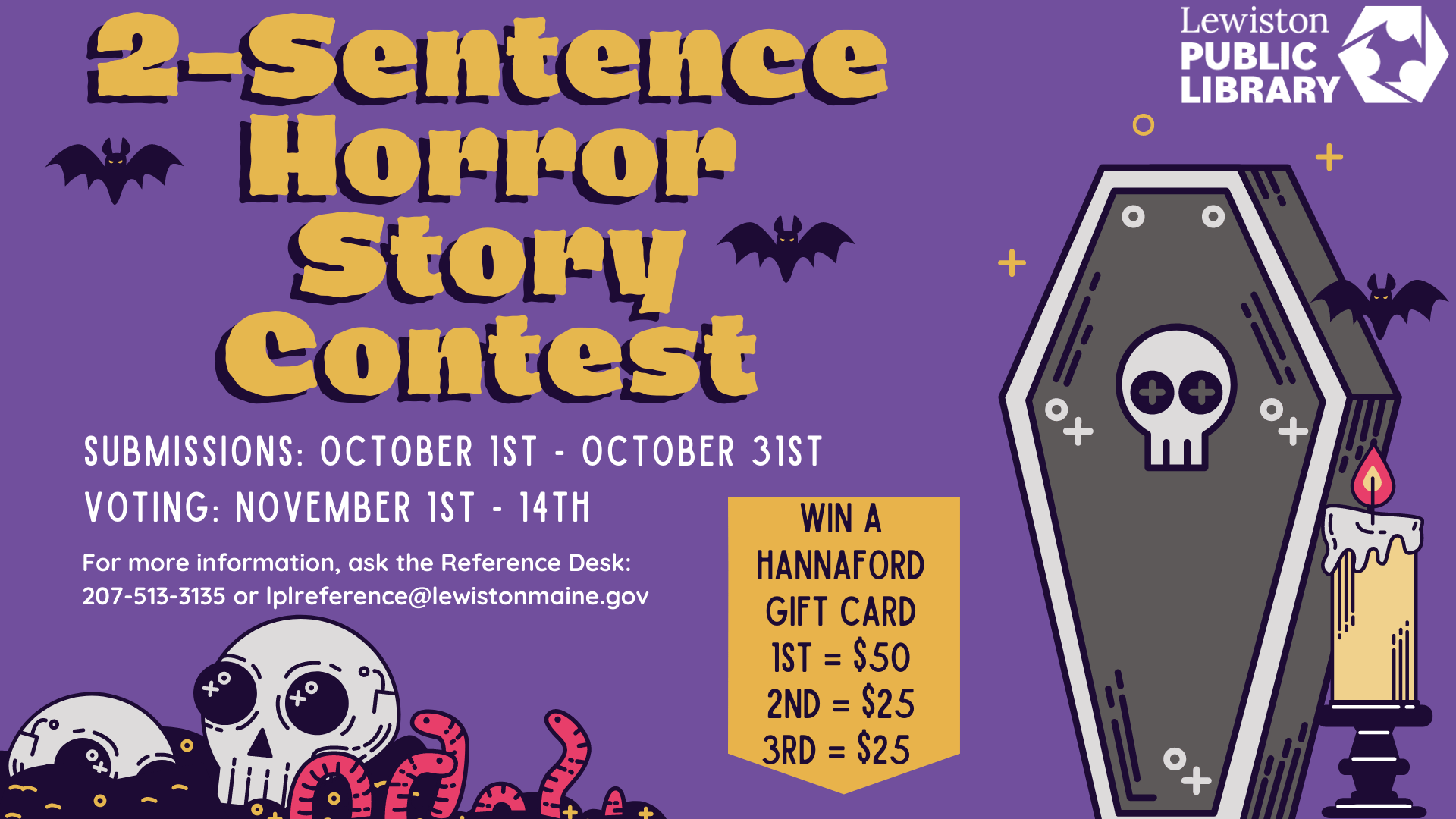 2-Sentence Horror Story Contest
LPL is holding a 2-sentence horror story contest and we want your stories!
Anyone can submit one 2-sentence horror story to join the contest. Please see the contest's webpage for more details.
Entries are accepted online or in person at the 2nd Floor Reference Desk from October 1st to October 31st.
Entries will be put on display on the 1st floor of the Library from November 1st to November 13th. Anyone is welcome to stop by and cast their vote for the best 2-sentence horror story in town. An online voting form will be made public on the Library website and social media pages on November 1st for virtual voting. All voting will end on November 14th.
The three stories with the most votes will win!
1st place: $50 Hannaford Gift Card
2nd place: $25 Hannaford Gift Card
3rd Place: $25 Hannaford Gift Card