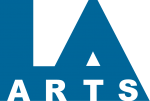 LA ARTS EXECUTIVE DIRECTOR TO RESIGN
LEWISTON/AUBURN: After running the organization for three years, Executive Director Joshua Vink is stepping down at the end of July. "It's been a great ride, I'm so appreciative for the opportunities I've had to serve this community with work that I believe strongly in. I'm proud of the foundations we've established and the goals we've reached, and am hopeful for a bright future for L/A Arts and the arts and cultural landscape in the Twin Cities." In his tenure, Vink took the organization in new directions, mainly around streamlining its work to four core programs: Arts in Education, Art Walk L/A, Ice Festival L/A, and Arts Agency Initiatives. The board of directors has announced that a search to replace Mr. Vink will begin in early May.
"I have always seen our work as the local arts agency as a support entity for the arts, advocating, collaborating and celebrating the wonderful artists and institutions which add such richness and vibrancy to Lewiston Auburn", Vink says. This is seen through the emphasis on Arts in Education the organization has developed, the expansion of Art Walk into Auburn, installing the L/A Rattle sculpture by Charlie Hewitt on Lisbon Street, and working with local partners to develop Cultural Plan L/A. The organization is also beginning a new initiative with the Lewiston Auburn Economic Growth Council (LAEGC), the Maine College of Art (MECA) and Museum L/A called Downtown Creative Industries, which aims to give creative artisans and entrepreneurs business development and exhibition tools to help them start their own businesses and maker spaces.
Vink sees a future in Lewiston Auburn for the continued growth of these programs, but only through strong collaborative partnerships and robust Arts in Education programs. I hope to see the continuation of this approach, both developing artistry in young people and supporting our current professional artistic class to build and highlight the Twin Cities' wonderful people and assets".
Vink will be teaching at a college in New York in the fall.
---
SEARCH FOR NEW EXECUTIVE DIRECTOR BEGINS
Executive Director (Lewiston/Auburn, ME)
LA Arts seeks a full-time Executive Director for the 43 year-old local arts agency in Lewiston Auburn, Maine.
Position will begin mid-July, 2016.
Vision Statement
The vision of LA Arts is to enrich the lives of people in our community by sponsoring partnerships, programming, and experiences of the arts in all forms.
What We Do
Working with government arts agencies, city governments, businesses, and local arts and cultural organizations, LA Arts creates opportunities for community members across the generations to experience, learn, and participate in the arts; organizes arts programs and initiatives; supports the work of local artists and arts organizations; and highlights the essential role the arts play in shaping an economically vital, socially integrated, and forward-looking future for our community.
Organization History
LA Arts began in 1973 as a program of the Lewiston Public Library, soon joined by the Auburn Public Library, focused on bringing professional arts performers to the community to provide residencies in the public schools and give public performances.  In 1988 the organization, renamed LA Arts, was designated the local arts agency by the governments of the Twin Cities.  Its work has moved away from presenting public performances, which it leaves largely to its sister arts organizations in the community (with which it forms the consortium Arts and Culture L/A).  It works in three areas:  (1) Arts in Education (residencies in the public schools, professional development workshops for teaches, poetry slams and other community-wide programs for students); (2) Community arts events (monthly Art Walks in warm months, symposia, annual Ice Festival, public art commissions); and (3) Arts agency initiatives (development of the L/A Cultural Plan; support of Arts and Culture L/A).
Primary Duties & Responsibilities
The Executive Director of LA Arts will be responsible for the overall management of the organization and implementation of its programs. Duties and Responsibilities include;
Work with Board of Directors to evaluate and build support for existing programs and initiatives. Interpret LA Arts' goals and services to various public entities.
Work with Board of Directors in ongoing strategic planning process in order to evaluate and assess existing programs and initiatives. Devise and implement new programs as necessary that realize unaddressed parts of our Vision and the Cultural Plan.
Responsible for researching and writing grant applications in order to maintain and increase existing grant revenues in support of initiatives.
Enlist the support of the two city councils, businesses, schools, non-profits, individuals, volunteers, and granting agencies in our work.
Recruit, develop and secure major donors and maintain and increase existing business and individual membership base.
Develop an ongoing fundraising program to expand income. Participate in all fundraising activities including speaking engagements, membership activities, etc.
Required Qualifications
Bachelor's degree in the arts, art management or related field, Master's degree preferred. Minimum three years administrative experience in the non-profit or general arts sector. A background in financial management and fiscal responsibility including: budgets, and basic accounting, in the context of strategic development and growth of programs;
Experience and ability to work closely with a Board of Directors to develop governance, policies, strategic planning, fundraising goals, and committee work for the organization.
Experience with grant writing and proven track record with successful grant implementation and evaluation.
Experience with arts marketing and promotion including: direct and general advertisement, social media & websites, and print/ad/press releases.
Ability to build and facilitate a base of volunteers from the community who support the organization.
Ability to work with organizations and individuals across Lewiston and Auburn to complete and implement the Cultural Plan.
Knowledge of the evolving cultural milieu of the Lewiston/Auburn area and a passion to lead and contribute to the thriving arts and culture of these communities.
Ability to communicate effectively, maintain professional standards, and a willingness to work in a creative, dynamic environment.
Salary commensurate with qualifications and experience.
To Apply
Send cover letter, resume, and three professional references by June 15th, 2016:
Executive Search Committee
LA Arts
221 Lisbon Street
Lewiston, ME 04240
Or email materials to: searchlaarts@gmail.com
No phone calls please.