Begin this last Friday Art Walk LA at 4:00 PM with Maine installation artist Amy Stacey Curtis's MEMORY at the Bates Mill Complex (35 Canal Street; enter Atrium doors under clock tower and take elevator to 4th floor; please don't park in Bates lot). It takes 45-60 minutes to become part of her nine large-scale interactive works before she closes her doors for the day at 5:00 PM.
Then, head to the rest of Art Walk LA from 5:00-8:00 PM throughout Lewiston and Auburn's downtowns. 
More information about the artist and MEMORY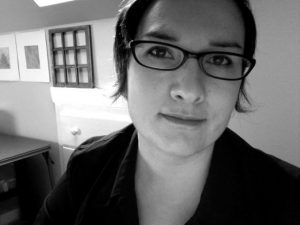 In 1998, Amy Stacey Curtis (b. 1970, Beverly, Massachusetts) began what would be an 18-year commitment to interactive installation art, 9 solo-biennial exhibits from 2000 to 2016. In the end, Curtis will have installed 81 large-in-scope, interactive works throughout 9 vast mills of 8 Maine towns, her long intention to mount her last biennial in the town that hosted her first. Each solo-biennial exhibit is a 22-month process, each exploring a different theme while inviting audience to perpetuate its multiple installations.
MEMORY, Amy Stacey Curtis's 9th and final solo biennial (September 17–October 28, 2016), is 9 large-in-scope works throughout ~30,000 square feet of Lewiston, Maine's Bates Mill Complex. Part of Curtis' 22-month process is that she clears, cleans, and in some cases, brings up to code each host town's mill space, each exhibit re-energizing and drawing much needed attention to the abandoned site.
Curtis is also trying to spark a new grant for Maine artists with donations toward her forthcoming book, 9 SOLO BIENNIALS. Help make the Forward Fund go by visiting and sharing this video.