2016 L/A ARTS MAINE WRITES POETRY SLAM – March 2nd, 2016
Please note:  This program is not open to the general public.  Press is welcome!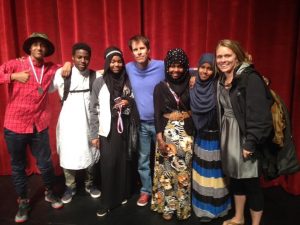 Last year's Maine Writes students from Edward Little High School pose after taking the top three honors in a live, on-stage poetry slam against Bronx & Brooklyn students in New York City last spring.
 (Photo by L/A Arts)
L/A Arts Poetry Slam Competitions: Wednesday, March 2nd, 10 a.m.
Locations: Farwell Elementary School, McMahon Elementary School, Edward Little High School (Judging)
10:00–11:00am: Poetry Slam

●    9:45‐10:00am: Introductions

●    10 a.m. – Team McMahon (Aldrich‐Capen)

●    10 a.m. – Team McMahon (Steingesser‐O'Brien)

●    10 a.m. – Team Farwell (Steingesser‐Bilodeau)

●    11 a.m.  – Wrap‐up
LEWISTON/AUBURN. L/A Arts is pleased to announce that the fourth annual Maine Writes poetry slam will take place at area schools on Wednesday, March 2nd, 2016.  This competition is the culmination of a ten-week residency program at public schools in Lewiston (Farwell and McMahon Elementary schools) and Auburn (Edward Little High School).
The Maine Writes slam competition will take place live via videoconferencing between schools. Seven students from each competing class (chosen by their peers and teachers) will make up their team, five of which will perform their poems for the slam. The poems will be judged by a panel of students for the quality of the writing and performances. Farwell and McMahon Elementary School students will compete and be adjudicated by students from Edward Little High School. The high school team is scheduled to return to the Bronx, New York City in the spring of 2016 to be part of a live poetry slam competition. All participating students will receive a special commendation for their work.
The residencies were team taught by an L/A Arts professional poetry teaching artist and a public school classroom teacher. During the work, students enhanced their literacy skills studying the form of poetry, and applied their understanding by writing and performing their own original pieces. The poems are based on themes and topics from their lives and community that have importance to them. The program is possible from the generous support of foundations, the Lewiston School Department and local corporate sponsors and in partnership with the New York City based performance / technology organization Global Writes and the Bates Museum of Art. This year, guided visits to visual arts exhibitions at the Bates Museum of Art served as generative launching points for student writing.
Last year's Edward Little students took the top three honors in a competition with students from the Bronx and Brooklyn. We can't wait to see what this year's students accomplish!
Thank you Arts in Education 2015-16 sponsors:
Helen & George Ladd Foundation
Margaret E. Burnham Charitable Trust
THANK YOU LEWISTON/AUBURN!
ICE FESTIVAL
2016 WAS A SUCCESS!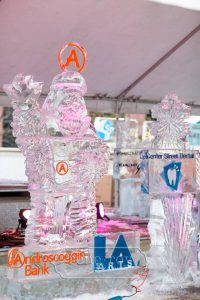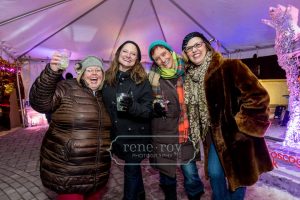 Thank you Ice Fest L/A 2016 sponsors!
Underwriter

Founded in 1870, Androscoggin Bank is an independent community bank that is committed to delivering smarter banking to all of the communities we serve. Our mission is simple – Androscoggin Bank excels every day to earn relationships and foster our clients' prosperity.
~
Partners
Bates Mill LLC
~
Media
~
Ice Bars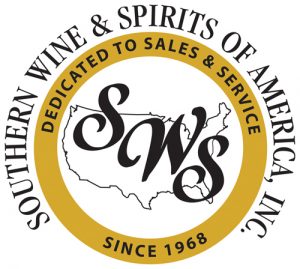 Southern Wine & Spirits's mission is to leverage leading approaches and tools to provide tailored business solutions that drive growth and value for our customer and supplier partners through superior consolidated ownership, customized trading partner relationships, and national scale efficiencies; state-level share, market intelligence, sales effectiveness, and brand-building expertise; and investments in our people, recognized and reward tangible results.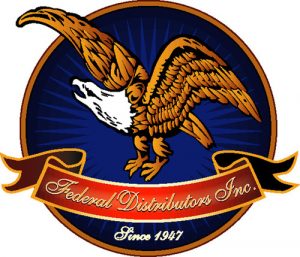 Founded in 1947, Federal Distributors employs over 70 full time employees, with an annual sales volume of 2 million cases of product; offers over 200 SKU's of beer and pre-mixed cocktails and over 200 SKU's of non-alcoholic beverages.; and are recognized as the premier beer wholesaler in our territory with a market share of over 60%.
~
Family Day
Family Day Underwriter

ReEnergy Lewiston envisions a greener, cleaner earth with abundant energy that is produced using waste and biomass fuels. To that end, they pledge their experience, their innovation and their advanced technologies. ReEnergy Holdings LLC, a portfolio company of Riverstone Holdings LLC, operates in five states as it owns and operates facilities using forest-derived woody biomass and other wood waste residues to produce homegrown, renewable energy; as well as facilities that recycle construction and demolition material.
~
Geiger
Hilton Garden Inn
KeyBank
Lisa Laliberte – State Farm Agent
TD Bank
~
Blizzard-Level Sponsors
~
Storm-Level Sponsors
Ouellette & Associates, P.A.
~
Squall-Level Sponsors
AmeriGas
Androscoggin County Chamber of Commerce
Austin Associates
Champoux Insurance Agency
The Patrick Dempsey Center for Cancer Hope & Healing
Geiger
Great Falls Insurance Company
Kaplan University
Mechanics Savings Bank
Oxford Casino
Patti Gagne Agency – Allstate Insurance
Performance Foodservice NorthCenter
Rancourt & Co.
SymQuest