November 20th, 2015: L/A Arts hosts student gallery opening for Day of the Dead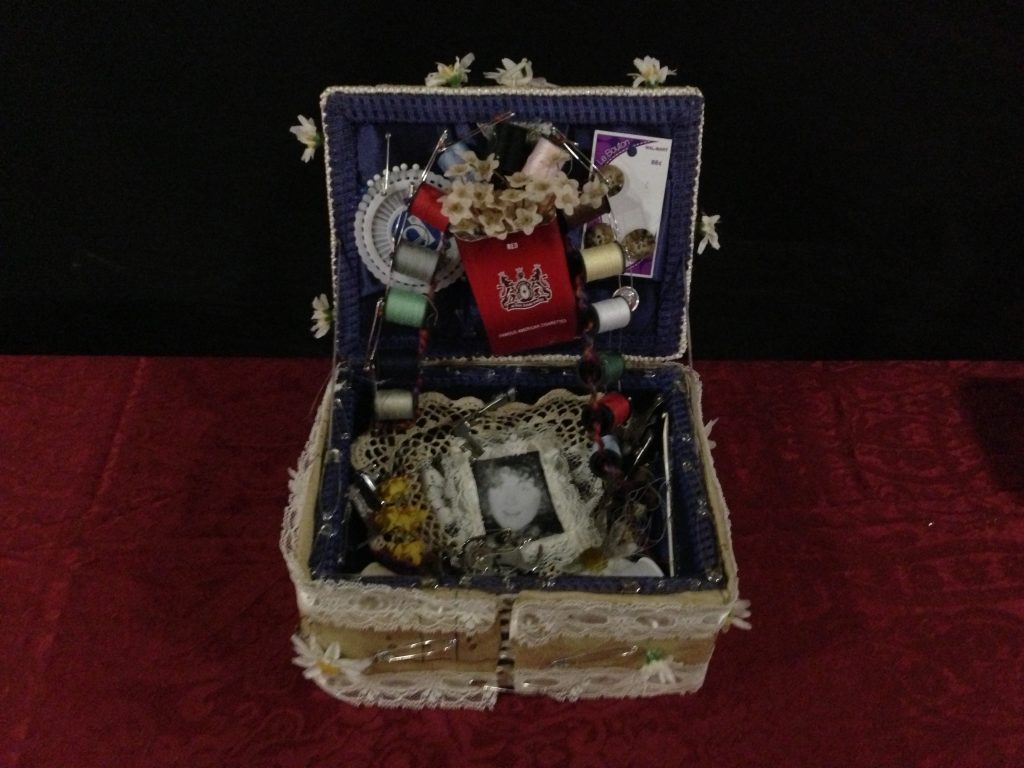 Lewiston-Auburn, ME – November 12, 2015 – L/A Arts extends a lively "gracias!" to everyone from the school and general public who came out to Lewiston Middle School for this year's student gallery opening of Dia de los Muertos art-shrines in celebration of Day of the Dead. Spanish teacher Jennifer Goodine, who facilitated the student project with professional teaching artist Natasha Mayers, admitted that this year's finished pieces might be the best of the program's five-year history. L/A Arts thanks Ms. Goodine, Ms. Mayers, and the amazing students of Lewiston Middle School for opening their hearts and minds to this project of celebrating lost loved ones.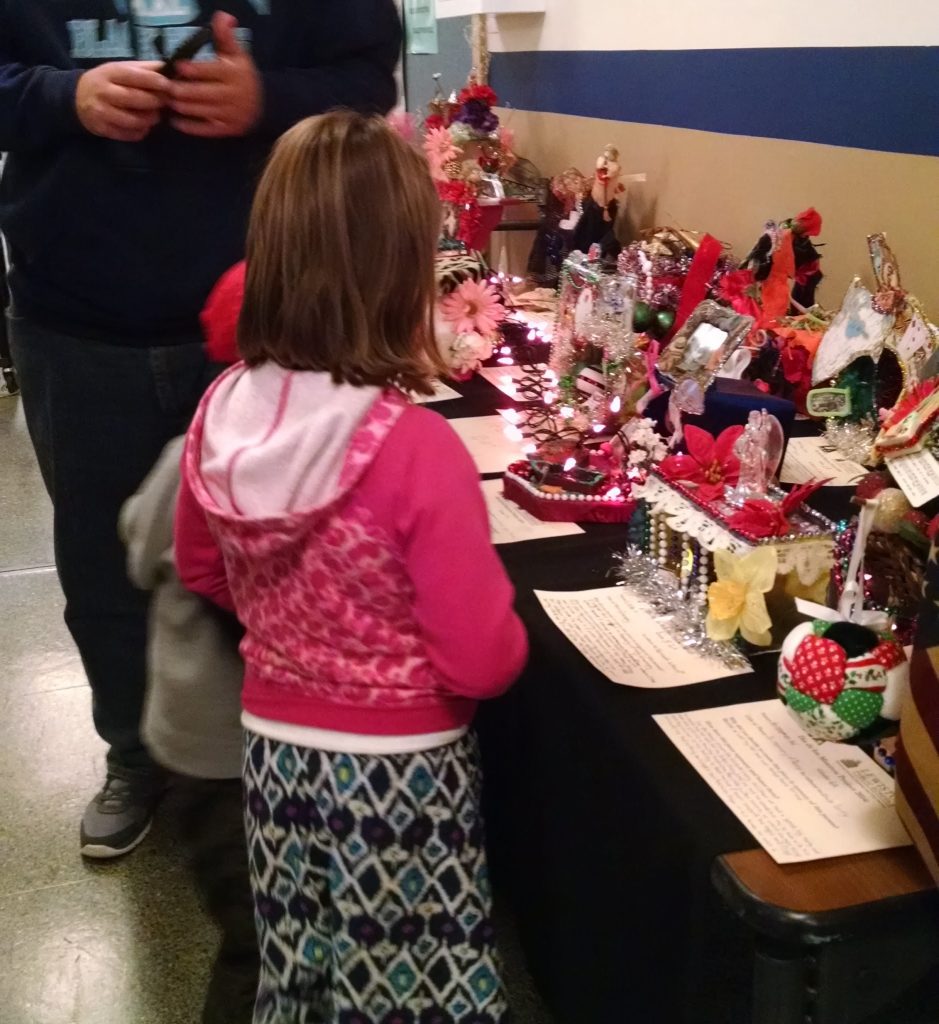 Student art-shrines will be on display in the front foyer of Lewiston Middle School until Tuesday, November 24.
L/A Arts would also like to thank the following 2015-16 Arts in Education supporters for making this year's Dia de los Muertos program possible:
Lewiston Public Schools

Quimby Family Foundation

Auburn-Lewiston Rotary Breakfast Club

Mechanics Savings Bank

Maine Family Federal Credit Union

George & Helen Ladd Charitable Trust

Maine Arts Commission  
Mission:
The Arts in Education branch of L/A Arts is dedicated to programs which challenge students to explore artistic content as a means to promote their academic learning and positively impact their social lives. Arts in Education residencies, performances, and professional development workshops have been at the forefront of L/A Arts programming for over thirty years. The organization believes in the relevance and necessity of arts learning in our schools to foster students creativity and self-expression. It also advocates for the interdisciplinary value and community oriented contexts the arts give to our students and schools. Whether building aesthetic understanding watching a live performance, or working hands-on in a classroom residency, students will develop their conceptual understanding and personal points-of-view, and showcase their unique style and voice.
2014-15 Arts in Education Outcomes:
L/A Arts will continue developing standards based arts curricula, extend arts residencies, and plan toward its goal that, starting in 2017-18, every student in the Twin Cities will receive a quality arts in education program every year.
Summary:
In partnership with all of the Lewiston/Auburn schools, L/A Arts brings residencies in multiple artistic disciplines (Dance, Theater, Music, Poetry, Film, and Visual Arts) in integrative and relevant ways to school academia, reaching approximately 5,000 students and 100 teachers per year. The in-school residencies consist of instruction from a professional teaching artist who is an expert in their respective artistic field, in collaboration with classroom teachers, who partner along lesson planning, applicable implementation of lessons, and connections between academic and artistic curricula.
In the classroom, L/A Arts establishes inquiry-based, experiential, and child-centered environments to allow students the opportunity to explore their learning in opened ended ways. These lessons challenge students to critically think and problem solve through embodiment, oral language, improvisation, and hands on art making and research. Instruction across multiple modalities of learning will provide differentiated environments to deepen the learning, where students create art, read, write, and speak to apply their understandings. In this vital work, L/A Arts seeks to deliver on its goal of developing of a joy and internalization of life long learning, in each student it touches.
Using the contextual themes and history behind works of art brought into, and made in the classes, students will analyze and express themselves in a social context (ex. bullying, conflict, aesthetics.) chosen particular to the needs of the school community, and students personal life experiences. Each residency has opportunities for sharing, where students display and/or perform their work for an audience from the school community and/or invited guests. In addition to giving students a platform to showcase their artwork, each sharing includes a talk-back afterward to discuss social themes and learning outcomes which took place in the performance and throughout the residency. These dialogues and experiences deepen their personal connection to subject areas, heighten their social awareness and empathy, and engage them as global citizens in their lives and communities.
---
---
ARTS IN EDUCATION CORE PROGRAMS:
LITERARY ARTS:
MAINE WRITES POETRY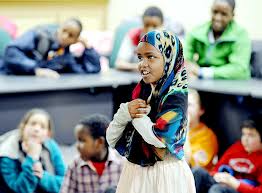 In this residency, students will study the poetic form through analysis, writing, and performance. With hands-on exercises, students will learn diverse styles and writing processes, and apply them by creating poems which have strong personal points of view. All of the classes participating in this residency will take part in an L/A district wide poetry slam, the winners of which will go on to compete live via teleconferencing in the Global Writes (www.globalwrites.org) poetry competition with schools from across the country.
VISUAL ARTS:
WEAVING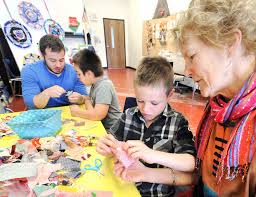 In this unique visual arts experience, students will learn and develop their fine motor skills, visual arts techniques, and showcase their self-expression in the creation of woven artistic works. The residencies will integrate into social studies and literacy curricula, where the analysis and study of stories inherent to the craft act as inspiration for hands on learning. In artmaking, students will practice various styles and methods of weaving, and develop their own creative interpretations and techniques.
ARTS EDUCATOR – Sarah Haskell
THEATRICAL ARTS:
PUPPETRY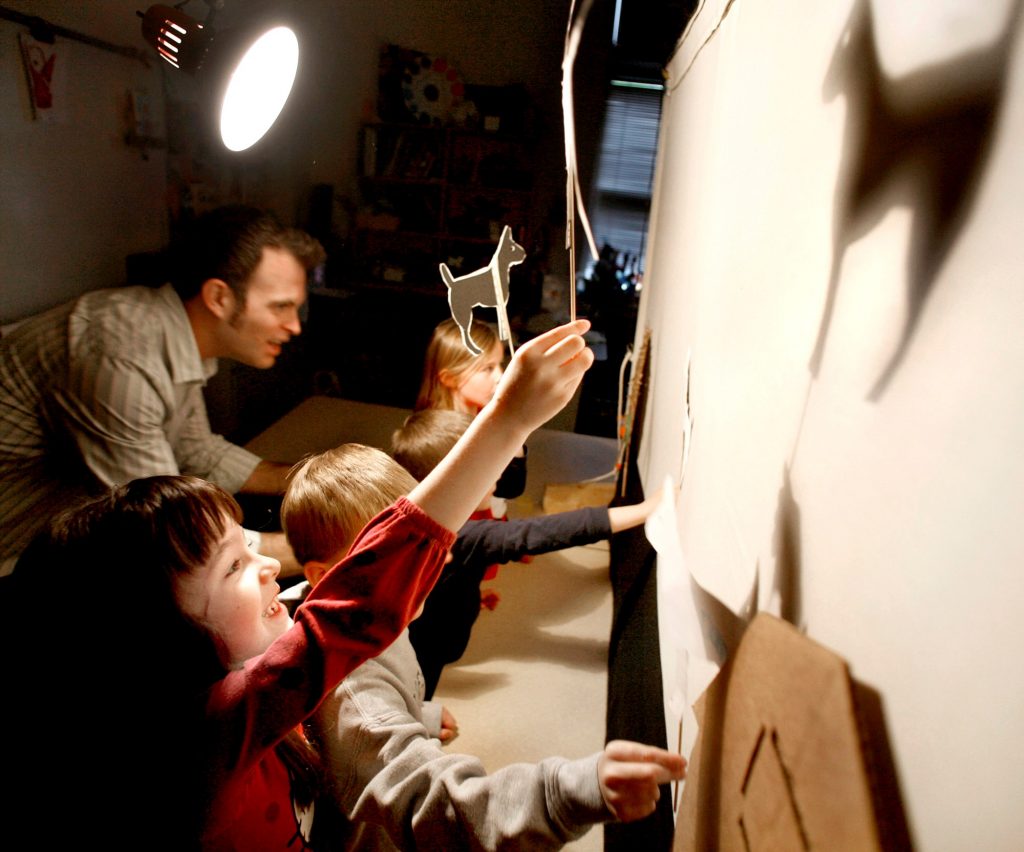 In collaboration with Figures of Speech Theater, the L/A Arts puppetry program begins with a live theater performance, followed by direct instruction in the classrooms. The residencies will focus on the learning outcomes elements of drama, visual arts, and literacy in the art form. Students will study theatrical plays, create their own characters, and learn about the elements of performance – all toward making puppet stories come alive for audiences.
ARTS EDUCATOR: Ian Bannon, Figures of Speech Theatre
VISUAL ARTS & LITERACY:
BOOKMAKING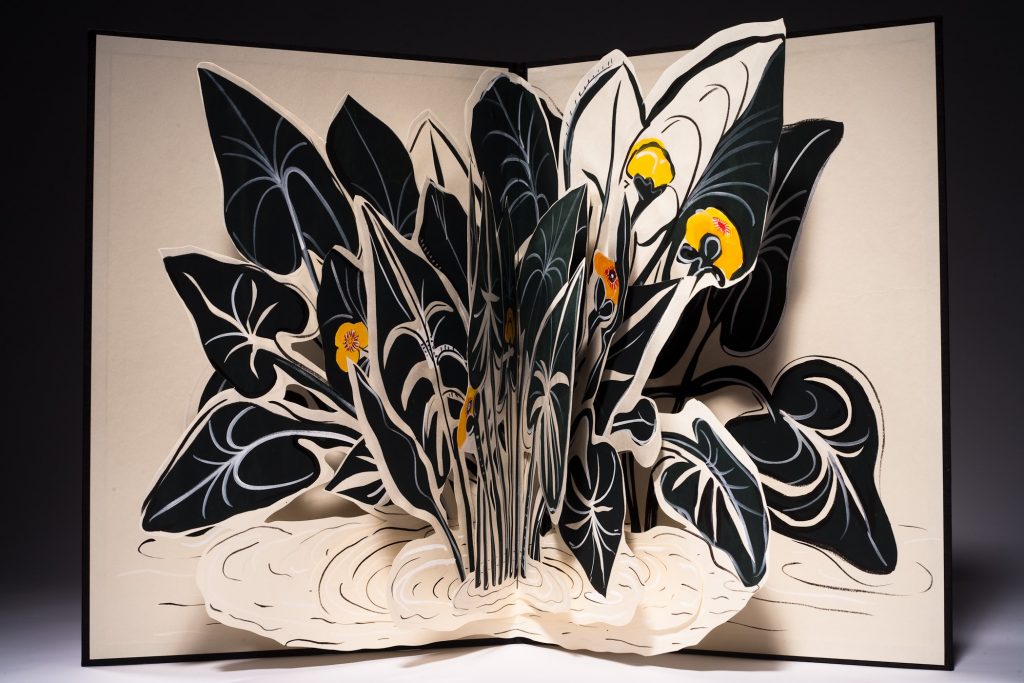 These project-based residencies in visual arts teach students how to create original books. Students will learn the design and literary elements of different forms and models of book construction. In longer residencies, these elements will provide opportunities for explorations into creative writing, visual narratives, and/or non-fiction pieces. The work will culminate in book-publishing celebrations
for invited school audiences and guests from the community.
ARTS EDUCATORS: Jen Greenleaf, Rebecca Goodale
DANCE:
 GENERAL STYLES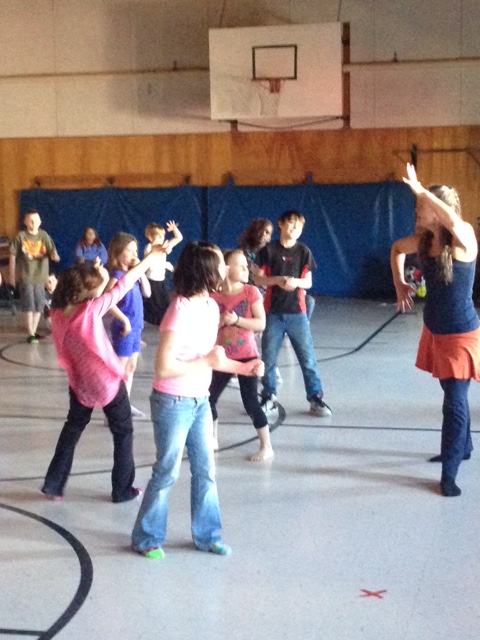 Dance residencies, offered in numerous genres, aim to develop in students an experiential understanding of the concepts and techniques of the art form. Using interpretive improvisation, creative movement exercises, and choreography, arts educators will guide students to embrace movement as a natural instrument of
their personal expression. Through contextual research and student interpretations of the historical and cultural dynamics of dance, this residency offers strong integrative possibilities into other academic subjects. The dance programs culminate in student performances for invited school audiences and community guests.
Bates Dance Performance, McMahon School ARTS EDUCATOR: Debi Irons
MUSIC:
AFRICAN DRUMMING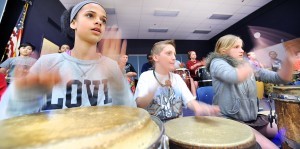 This residency gives students an engaging opportunity to explore the culture, history, and traditions of West African drumming. In addition to a social study of the region, students will explore the dynamics of the art form, including poly-rhythms, improvisation, and musical timing. Students will deepen their understanding by listening and responding to live musical performances by teaching artists. The residency will culminate in student performances for invited school audiences and guests from the community.
ARTS EDUCATORS: Annegret Baier, Michael Wingfield
---
For more information on Arts in Education sponsorships, please contact
Program Coordinator Tyson Pease: tpease.laarts@gmail.com or call 207-782-7228