Visual and Performing Arts
K-8th Grade
March-April 2017
Workshops, Student Gallery Event, Family Events
In 2017 LA Arts launched a new program titled Artists Days in LA, with a tribute to highly accomplished Maine artist Ashley Bryan as the inaugural event. For 2018 we will be selecting a new artist to celebrate as we put together programming and events in March/April that lead up to this artist being honored here in L-A through proclamations from both mayors, press announcements, and more. Student-centered programming will include residency workshops that tie into the artist's work, exhibits of student work at USM-LAC's Atrium Gallery, and film screenings as part of the Emerge Film Festival—all demonstrating LA's dedication to the arts. We are seeking schools interested in having their classes participate in the residency workshops.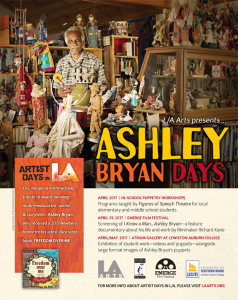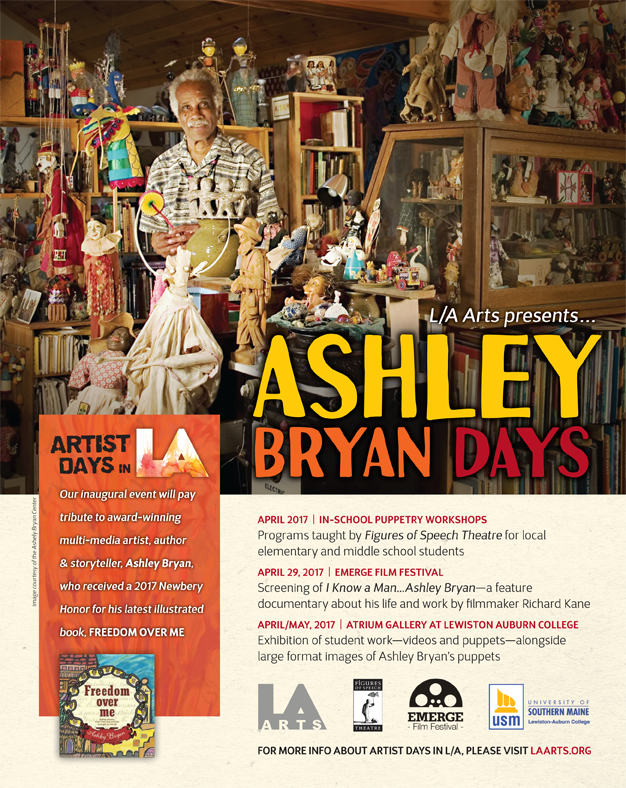 Check out this feature on Artists Days in LA from the Sun Journal!