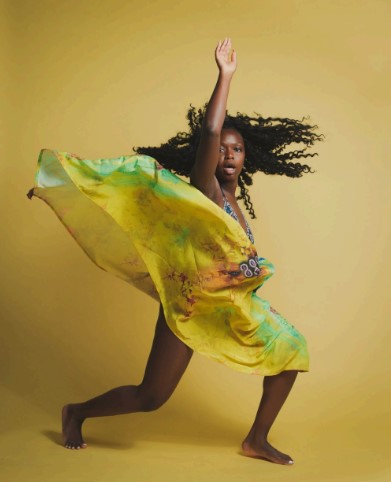 Afro Beats
Lewiston, ME — Museum L-A is pleased to announce the next classes for 'Movement at the
Museum.' Movement at the Museum is a series of fun and casual classes offering a wide variety
of rhythm and dance practices. Classes take place in the museum's gallery from 5:00-6:00pm on
the final Friday of each month (unless otherwise noted) and no prior experience is needed.
Executive Director Rachel Ferrante noted, "This concept was suggested by members of our
community and our first three sessions were very well received. We're thrilled to be continuing
the program so that visitors can experience the museum in a different way and try a new form of
movement at the same time." The next three evenings in the series are offered to the public free
of charge and are sponsored by Emerson Chevrolet.
Friday, December 16, 5:00-6:00:
Afro Beats
Join Veeva Banga for a high energy evening of Afro Beats. Afro Beats mixes popular African dance moves and hip hop in an upbeat and unique style that gives you the opportunity to learn a different way to move your body. This will be a beginner-level workshop where we'll be learning fun moves and listening to great music.