Downstage Music: The Keeper Class, Haru Bangs & FCC
Segments:
Doors open at 8:00pm
Cash bar available
Music starts around 8:30pm
Venue:
The Downstage: 221 Lisbon Street, Lewiston, ME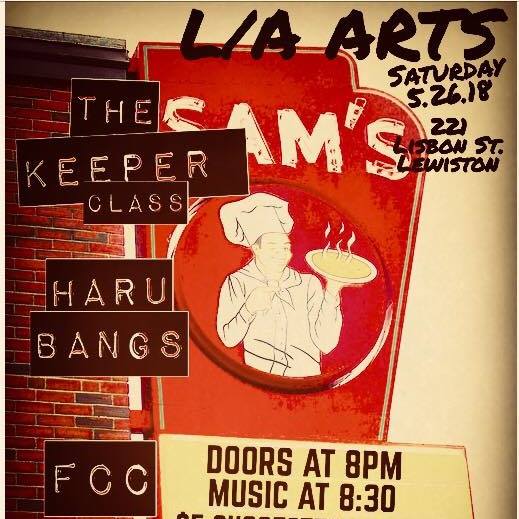 Doors at 

8:00

, Music starts around 

8:30
Suggested donation of $5 will be collected at the door (all money goes to the bands)
Cash bar will be available
18+ 
L/A Arts is hosting three flavors of punk rock. If you aren't camping, come have some fun with us Memorial Day weekend. The performances will take place in the basement Downstage area of the L/A Arts building located at 221 Lisbon Street.
ARTISTS:
The Keeper Class – (Portland) Melodic pop punk
Haru Bangs – (Portland) Big, heavy, angular, infectious punk rock
FCC – (Portland) A newish band performing thoughtful music with elements of punk, '90s indie, and garage rock. (Former members of Rattlesnakes, HUAK, and CUSS)