Downstage Music: Forêt Endormie, Chris Robley, and Billy Carr
Segments:
Doors open at 7:30pm
Cash bar available
Music begins around 8:00pm
Venue:
The Downstage: 221 Lisbon Street, Lewiston, ME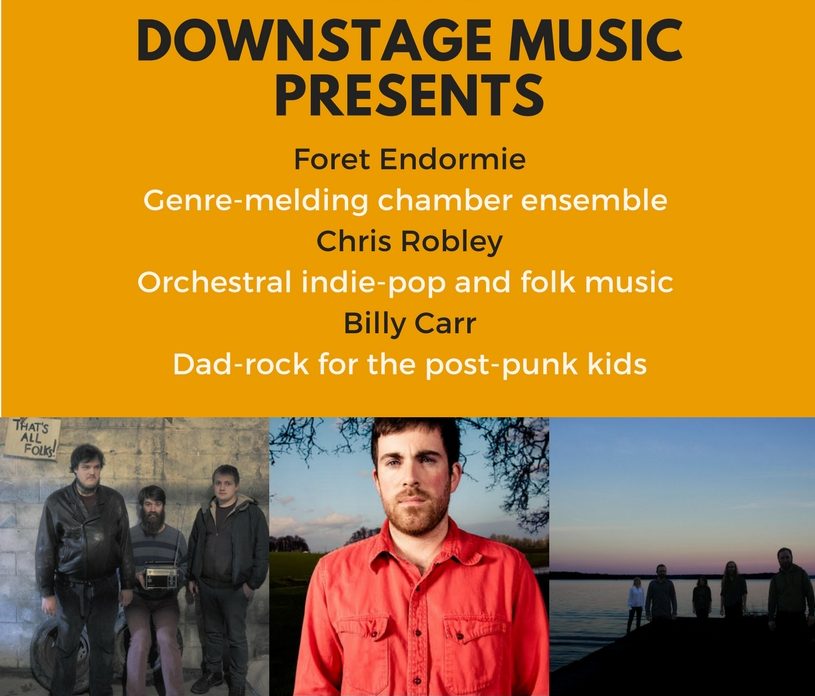 This show is 18+
Cash bar available
Suggested donation of $5 at the door, all money goes to the bands
L/A Arts is thrilled to host these three outstanding performances, which will range from freak folk to contemporary classical. The performances will take place in the basement Downstage area of the L/A Arts building located at 221 Lisbon Street.
ARTISTS:
Forêt Endormie (Portland): dark and beautiful contemporary classical, composed for strings, keyboard, and voice. Original compositions by Jordan Guerette.
Chris Robley (Lewiston – formerly Portland, OR): bright and thoughtful voice and guitar from one of Lewiston's hidden gems
Billy Carr (Pittsfield): frenetic punk/folk for voice and guitar. Billy's playing is unconstrained and will stand out as of some the most unique music you're likely to hear in Maine.