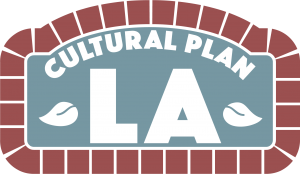 Together, Lewiston and Auburn (LA) join leading communities around the world in recognizing cultural planning as a pivotal tool for sustainable community revitalization. Cultural Plan LA outlines five priorities and recommendations for action which, coupled with cross-sector partnerships, will enable LA to catalyze its potential as a creative metropolis. Implementation will uphold and fortify existing resources and strategically position the cities to be a magnet for creativity and entrepreneurship.
Cultural Plan LA delivers a clear, realistic, and authentic vision for the cultural and creative vitality of LA. The plan identifies opportunities for partnerships and collaborations between sectors that will further the objectives of wider community agendas. Through a comprehensive set of objectives, strategies, and action steps designed to bring community ideals to fruition, Cultural Plan LA serves as a roadmap for cultural development in LA.
The Cultural Plan
Read the plan below, or download it here.

The Survey Data
The process of creating the cultural plan involved an extensive data collection campaign, and thanks to the work involved in analyzing it, leaves Lewiston Auburn with a robust data set revolving around arts and culture. Take a look at the data trends below in the interactive Power BI presentation.  Additionally, the public and local organizations and businesses are welcome to use this data for their own projects, applications, and reports.