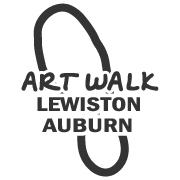 THANK YOU FOR A MEMORABLE 2014 ARTWALK L/A SEASON!
L/A Arts would like to send a special thank you to all the volunteers, sponsors, artists and participating businesses for an outstanding summer season!
If you attended one of our Artwalk events, if you could take a couple of minutes and fill out our year end survey we would greatly appreciate it!

https://www.surveymonkey.com/s/laartsartwalksurvey
This will help us continue to raise awareness around the value of this event for our Twin Cities.
See you next May!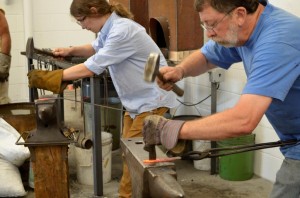 ARTS IN EDUCATION
To kick off our year of Arts in Education in L/A, L/A Arts is holding a series of FREE professional development workshop for local teachers.
If you know a teacher who would be interested in an arts in education experience, pass along this information!
Fall 2014 Professional Development Workshops
L/A Arts & Lewiston/Auburn Public Schools:
In the fall of 2014, L/A Arts is proud to offer five FREE Arts in Education professional development workshops to Lewiston/Auburn public school teachers. These classes will focus on art making experiences for teachers combined with basic strategies around arts integration in their classrooms.
The workshops will be led by professional teaching artists and administrators from L/A Arts. They will be capped at 20 participants on a first come, first serve basis, so sign up quickly! Registration begins September 22nd through L/A Arts at the link below, or by calling 207-782-7228. Please note: These workshops are not for the general public, only for teachers/ed techs currently working in L/A public schools. Also, participants are allowed to sign up for only 1 workshop.
For more information on these workshops go to: http://laarts.org/?page_id=460
To sign up for one of the following workshop dates, click on this doodle registration link, or call L/A Arts at: 207-782-7228.
https://doodle.com/nk6n8r2zbcznzskz
• Tuesday, October 14th 3:45 – 5:15 – "Creative literacy – get up and read." Facilitator – John Holdridge. Lewiston Regional Technical Center Room V120
• Tuesday, October 21st: 3:45-5:15pm – "Poetry – engaging students in creative writing & speaking." Facilitator Joshua Vink. Lewiston Regional Technical Center Room V120
• Tuesday, October 28th: 3:45-5:15pm – "Puppet film adaptations" Facilitator – Ian Bannon. Lewiston Regional Technical Center Room V120
• Tuesday, November 4th: 3:45-5:15pm – "Weaving – One line leads to another: weaving your words"- Facilitator Sarah Haskell. Auburn Public Library Androscoggin Community Room (Downstairs)
• Tuesday, November 18th: 3:45-5:15pm – "West African drumming – rhythm & songs" – Facilitator Annegret Baier. Auburn Public Library Androscoggin Community Room (Downstairs)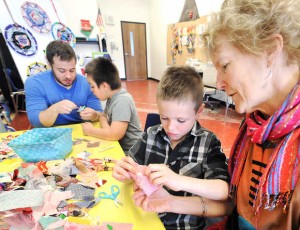 Teaching Artist Sarah Haskell at Longley Elementary School 2014