L/A Arts is pleased to announce the 5th annual Last Friday Artwalk L/A!  5:00 – 8:30 p.m.:
May 29th
June 26th
July 31st
August 28th
September 25th
http://www.artwalklewistonauburn.com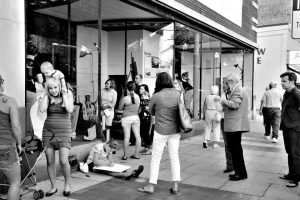 Photo by Imaginary Moments Photography
L/A Arts is excited to usher in the new season with the return of Summer Art Walk L/A! Taking place from  the last Friday night of every month from May – September, Art Walk Lewiston Auburn turns downtown Lewiston into an impressive arts district.
This summer, L/A Arts is pleased to be partnering with more local downtown businesses than ever before. Over twenty greater Lisbon Street organizations and storefronts open their doors and offer visual art galleries, live performances, and special exhibits to local community members and patrons.
L/A Arts is proud to be curating at least 10 of such venues, including transforming multiple empty storefronts into arts venues. This year, L/A Arts is also pleased to offer a new online artist catalog of artwork for the public to view on the Art Walk website (www.artwalklewistonauburn.com). All participating artist's work, and the accompanying venues they will be displayed in, will be presented to give patrons an opportunity to browse, enjoy, and even purchase artwork before and after the event. L/A Arts will also be bringing live arts performances back to Dufresne Plaza, to add to the energy, vibrancy, and multiple outstanding offerings of Art Walk L/A.
CALL TO ARTISTS!
L/A ARTS ARTWALK SEEKING ARTIST SUBMISSIONS:
DEADLINE: MONDAY, MAY 11TH, 2015
GAIN EXPOSURE
POTENTIALLY SELL YOUR WORK
BE PART OF THE GROWING ARTS AND CULTURE
SCENE IN L/A
Go to: http://www.artwalklewistonauburn.com/submit-art 
L/A Arts is also accepting artist submissions for the May 29th Art Walk! The event offers local artists the opportunity for extensive exposure and a chance to sell their artwork to the hundreds of arts appreciators who come every month. Artist's work is curated in one of the multiple venues, and displayed on the online gallery for a small submission fee of $5, and this year, and zero commissions on sold artwork! (With the exception of a 5% payment processing fee). The deadline for submissions for the first Art Walk is Monday, May 11th.  If artists are able to help with curation, the day we will be hanging all work is on Monday, May 18th from 10 a.m. – 4 pm. starting at L/A Arts, 221 Lisbon Street.  Please call the office if you are able to assist on that day at: 782-7228.  Thank You!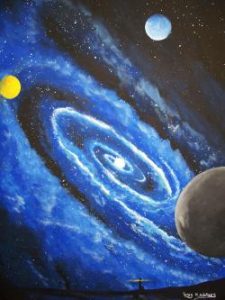 By Artist Greg Waters
To submit your artwork for the May Artwalk, please go to:
http://www.artwalklewistonauburn.com/submit-art
20 + Art galleries
Special exhibits & live performances
Food & drink tastes
BE PART OF THE ARTWALK MOVEMENT TO CELEBRATE THE ARTS IN L/A!